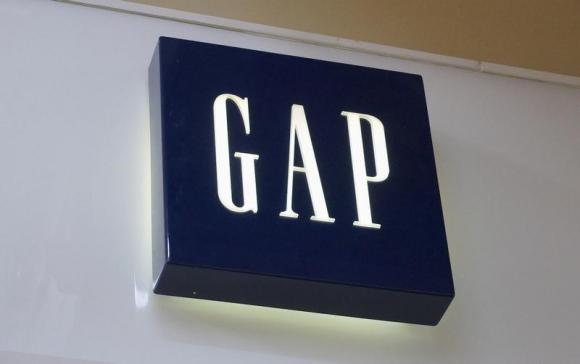 The sign outside a Gap store is seen in Broomfield, Colorado Feb 27, 2014.[Photo/Agencies]
China's JD.com Inc has partnered Gap Inc to sell the US clothing retailer's apparel online in China, as the Beijing-based e-commerce company goes head to head with Alibaba Group Holding Ltd to woo big foreign fashion names.
Alibaba and JD.com, China's No 1 and 2 e-commerce companies respectively, are vying to ink deals with some of the world's most recognized brands, which offer big boosts in both sales and image at home and overseas.
By announcing its partnership with JD.com in a joint statement on Thursday, Gap - which already has a store on Alibaba's Tmall website - would be the latest in a list of foreign companies to sign with some of China's biggest Internet firms, including Tencent Holdings Ltd.
JD.com this year signed international brands including Levi's, Skechers USA Inc and Quicksilver. Meanwhile, Alibaba has been bringing in brands such as Fast Retailing Co Ltd's Uniqlo, ASOS PLC, and high fashion names like Burberry Group PLC.
"Demand for international brands in China has always been tremendous, but the traditional retail network is fractured and problematic," Shen Haoyu, chief executive officer of JD.com's JD Mall, said in an e-mail to Reuters.
"A clothing company can set up stores in 200 cities, or they can open a store on JD.com and immediately access tens of millions of consumers. The math is easy."
Chinese Internet firms are not only partnering clothiers. Costco Wholesale Corp has a store with Alibaba, while music, film and television publishers have signed numerous deals with video and music streaming sites in the country.
In the past two months, Tencent agreed to become the Chinese distributor for both Warner Music Group and Sony Corp's Sony Music Entertainment, and will stream US broadcaster HBO's television shows in China.
China's Internet companies have in recent years strived to shed their image as hotbeds of piracy and intellectual property right infringement.
The new partnerships are symbiotic. Chinese firms bolster sales and reputations with the legitimacy of recognition from foreign brands.
For foreign retailers and publishers, working with local partners offers better access to a market where many have struggled for decades to make a breakthrough.
"JD.com has already built the customer base of tens of millions, the logistics infrastructure and the reputation for authenticity - why build that yourself when you can partner?" said JD.com's Shen.