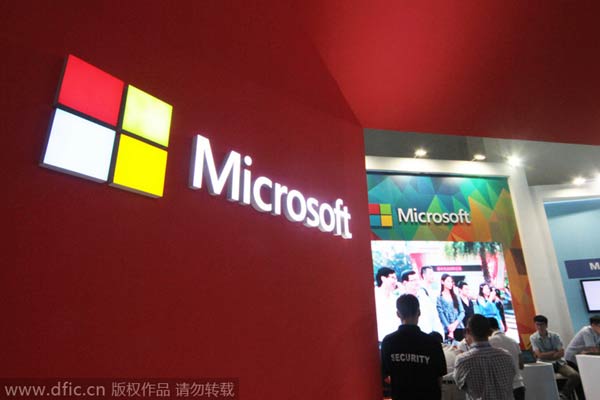 People visit the stand of Microsoft during an exhibition in Beijing, China, May 29, 2014. [Photo/IC]
At least 100 Microsoft Corp employees at a handset development site in Beijing on Wednesday signed in a request, calling for direct dialogue with top company officials on layoff arrangement.
Banners were draped inside the office building, asking the employees to "stand together and fight against violent job cuts".
They also asked the company to give six months' notice to employees before sacking them as that would give them time to look for another job.
Microsoft acquired the unit from Nokia earlier this year. The facility currently has about 2,700 employees.
The site will be a major source of job cuts in China, according to a person familiar with the matter. Only about 300 jobs will be retained after the resizing, the source said. Microsoft was unable to comment on Wednesday.