Since the Chinese Anti-monopoly Law came into force in 2008, authorities have launched a series of anti-monopoly investigations and in most cases companies that have been targeted have been fined.
Series of high-profile anti-monopoly cases in China.
No 9 Broadband services monopoly
The National Development and Reform Commission, China's top economic planning agency, in 2011, started to investigate a suspected monopoly held by China Telecom and China Unicom in the broadband business.
The two operators, which together account for 90 percent of China's broadband business, could face fines of up to 10 percent of their annual revenues from Internet services, the NDRC said when it launched the probe.
It was reported Feb 19 that the NDRC would rule on the case. As of Thursday, Aug 7, there has been no disclosed ruling.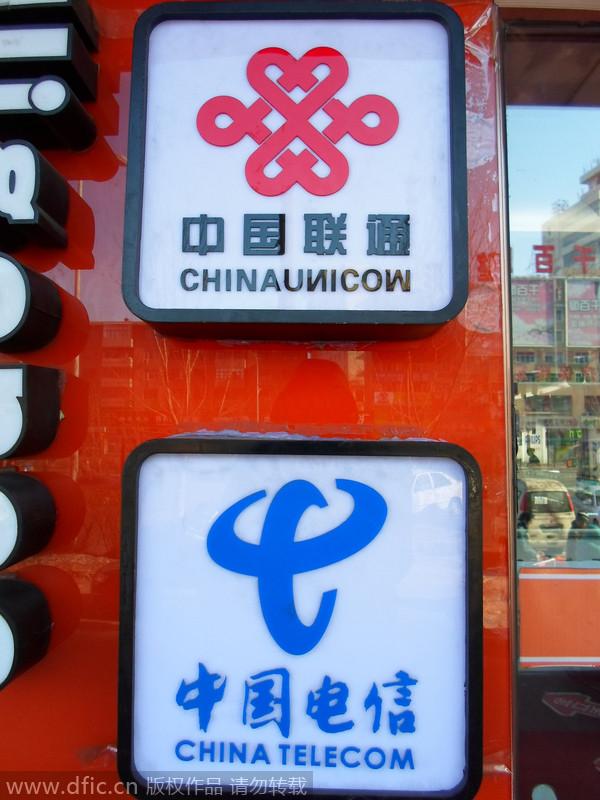 A China Unicom and a China Telecom logo are displayed in a city window in Qiqihar, Northeast China's Heilongjiang province on Feb 24, 2013. [Photo/IC]