Delivering dairy goats to the customers and milking them on-site may seem unconventional but farmer Wang Fuyin in Xinjiang county, North China's Shanxi province, has made his milk business a success.
Wang, who is in his 60s, has raising goats for more than six years. He has more than 60 goats, with five dairy goats among them.
For the convenience of his customers and to deliver fresh milk, Wang carries the dairy goats by electrical tricycle to consumers. He's been making home deliveries since July.
In recent years, the Chinese milk industry has been plagued with melamine issues. This new method of selling milk bypasses such concerns.
Wang's goat milk sells for 5 yuan ($0.81) for every 500 grams. He can earn 100 yuan a day.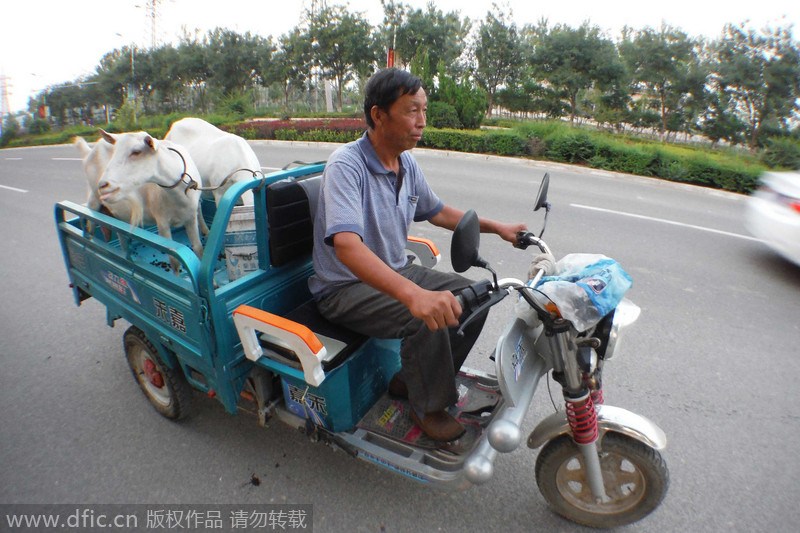 Wang Fuyin takes his goats to sell the milk in Longxing county, North China's Shanxi province, Aug 19, 2014. [Photo/IC]