No 2 Microsoft's tie-in sales
The State Administration for Industry & Commerce (SAIC) confirmed in August 2014 it had launched a probe into Microsoft China Co Ltd, including three of its branches in Shanghai, Guangzhou and Chengdu as the firm is suspected of monopolistic practices.
According to the SAIC, in June 2013 it investigated complaints from enterprises that Microsoft used tie-in sales and verification codes in its Windows operating system and Microsoft Office software suite, causing software incompatibility issues. These practices may have breached China's anti-monopoly law.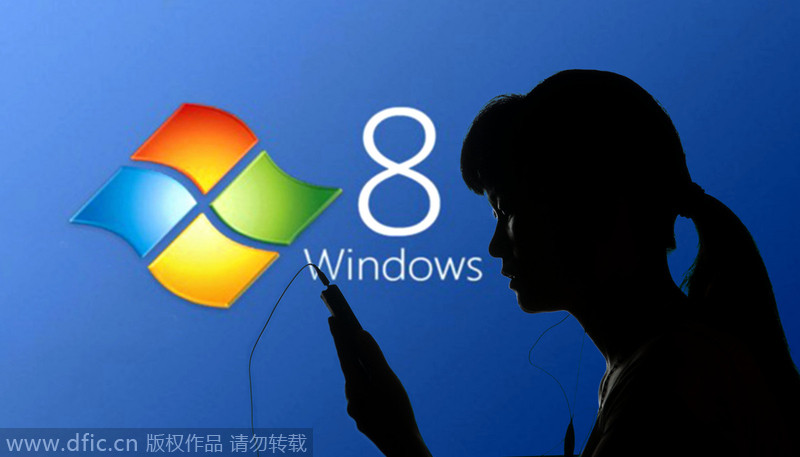 A Chinese woman uses her mobile phone in front of an advertisement for Window 8 in Shaoyang city, Central China's Hunan province, August 23, 2013. [Photo/IC]