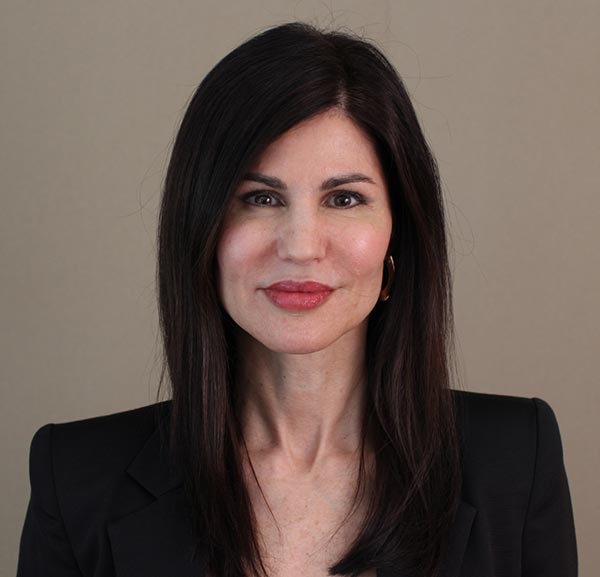 Donna Imperato, CEO of Cohn & Wolfe Group. [Photo provided to chinadaily.com.cn]
Cohn & Wolfe is evolving towards the future of integrated communication, covering advertising, public relations, and digital interactions, while seeking local technology expertise to drive the ideas and leverage its global knowledge.
The New York-headquartered company has spotted a burgeoning need for creative integrated marketing and communications in China, which continues to be Cohn & Wolfe's fastest growing market.
"Our China operation is projected to see 27.3 percent revenue growth year-on-year this year," Donna Imperato, CEO of Cohn & Wolfe Group, told chinadaily.com.cn, but did not provide any data on revenue. "I'm still very confident of China's outlook," she added.
She saw a growing need for creative integrated marketing and communications, which is what Cohn & Wolfe provide for many multinationals operating in China. The country is becoming one of the largest and major markets to sell products for many companies.
As a global firm, its international network empowers Cohn & Wolfe to connect businesses around the world. As part of this, it not only gives hands to multinationals in the Chinese market, but also helps local companies going global.
More Chinese enterprises, especially those in key industries, are following the government's Belt and Road Initiative, and establishing and developing their business overseas. While the leading Chinese companies are enlarging their presence globally, Cohn & Wolfe captures the spending of the clients from advertising, creative and digital campaigns.
Imperato said, "Our China-going-global offering has really caught on here, and we are now being inundated with requests from Chinese brands for support in their communications efforts.
"We are helping ZTE, Tencent and Midea position their brands as truly global companies while also being local and relevant in all of the countries they serve."
ZTE Corp, one of the local telecom leaders, was attracted by the power of the Cohn & Wolfe's integrated communications offering, since Cohn & Wolfe is no longer a traditional public relations agency, said the company's annual report.
It said Cohn & Wolfe, fueled by the vision to own the future of communications has evolved into an idea-driven, integrated communications agency that is channel-neutral and media agnostic.
The company is poised to build an industry-leading creative technology capability by combining creative excellence with foresight about consumer demand for fully immersive brand experiences.
Imperato said they have been conducting mobile campaign in the Chinese market to promote the clients through the mobile devices, in the popular gathering places. For example, when a smartphone user in a bar searches on the phone, he or she may receive a location based promotion or discount information.
"Our business is transferring into technology-based integrated marketing communications, because the technology-based communication is getting more popular," Imperato said.
"Technology drives the best idea…so we create the technology then the idea."
She said the technologies, including augment reality and virtual reality, will drive the business growth in China, so her plan for the Chinese market is to invest more in the country, and acquire more talents to help the clients better and consolidate the agency's leading position.
Imperato said, "We are applying more local technologies in China. We will add more experts, technology people in China, and bring in more content people."
"We are also able to explore more new clients who value communications. Our global experts travel around the world to support and secure the same quality of the work all over the world," she added.