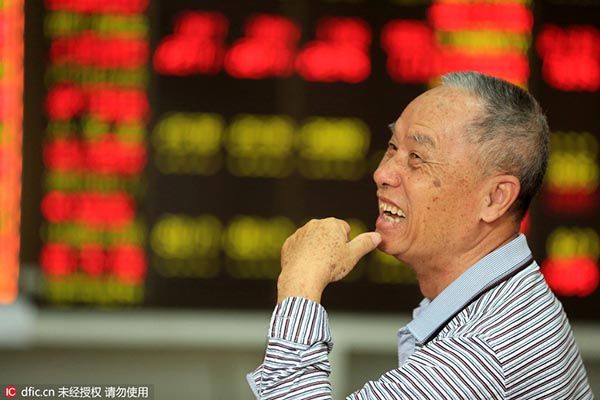 A Chinese investor smiles at prices of shares (red for price rising) at a stock brokerage house in Haikou city, Hainan province, March 23, 2016.[Photo/IC] 
Premier Li Keqiang on Thursday vowed to implement the "Shenzhen-Hong Kong Stock Connect" program within this year.
"We'll launch the Connect at an appropriate time within this year," Li said at the Boao Forum for Asia Annual Conference.
The statement is a further indication of central government's resolve to launch the program to facilitate cross-border securities investment. Li said last week at the closing of annual legislature session that China will "work toward the launch of the Shenzhen-Hong Kong Stock Connect within this year".
China opened the Shanghai-Hong Kong Stock Connect at the end of 2014. Plan to further expand cross-border investment activities was delayed by the stock market rout last year.