Executives' insight on future of the web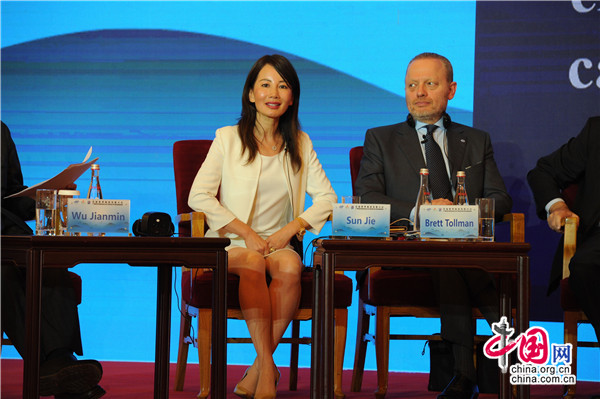 Sun Jie, chief operating officer of Ctrip. [Photo/china.org.cn]
A1 Innovation can give an impetus to China's economic transition. Particularly, innovation in the internet industry has brought profound changes to the Chinese economy and its consumers. It has been proven in Ctrip.
A2 Internet power is in fact a power of technology and innovation. I think there is a key component of measuring internet power, that is whether it can provide better services to its consumers and meet their needs. So when China aspires to be an internet superpower, it is necessary to improve the service capabilities of internet companies. China is a large nation of great population, which creates a huge market scale and potential and a large talent pool for the growth of internet industry. These are important foundation for China moving toward an internet power.
A3 Every industry can be influenced by innovation and new technology. In the short term, we have been witnessing the explosive growth of mobile internet. Similarly, we will possibly see the expansion of artificial intelligence, upgrading robots, VR/AR and so forth. But eventually whether they will become the hotspot or not will be tested by time and market.
A4 The "capital winter" happens to be a great investment opportunity for excellent companies like Ctrip. We can tell that from our performance on the Nasdaq and from our yearly financial report. No matter what, Crtip is looking a warm market in 2017. As more and more Chinese people are traveling abroad, we still expect growth in the online travel market.
A5 Virtual reality, artificial intelligence and robotics turn out surprising. Those technologies will change the environment of the whole industry for the benefit of online travel agents. More importantly, they can create a better booking experience for customers when lowering down the booking fees.