Home / Business / Biz Photos
E-commerce jewelry buyer steps into live streaming to lure customers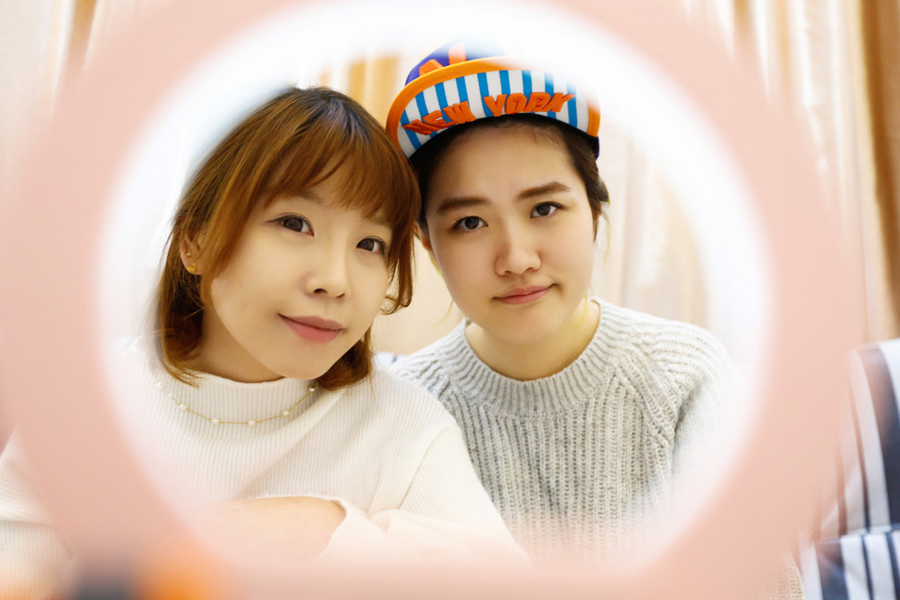 Miffy, an e-commerce jewelry buyer, and Wawa, an internet key opinion leader, sit side by side in Shanghai to do a live stream to present jewelry to thousands in the online audience during the Singles Day shopping festival, on Nov 13, 2016. [Photo/IC]
Miffy, a jewelry professional based in Shanghai, became a full-time e-commerce buyer this year after job hopping. In this job, she can make 20,000-30,000 yuan a month by selling online jewelry designed by her or purchased from other manufactures and offering offline goods inspection services for customers.
During the Singles Day shopping festival, Miffy live streamed with her friend Wawa, an internet key opinion leader, to present her jewelry to thousands. The new mode of "buyers + live streaming" is becoming popular this year as it can improve sales.
Buyer e-commerce has opened up a new space in the competitive e-commerce market in recent years, as domestic e-commerce has developed further into more segmented and vertical fields.