Dream job: Getting handsomely paid to stay in hotel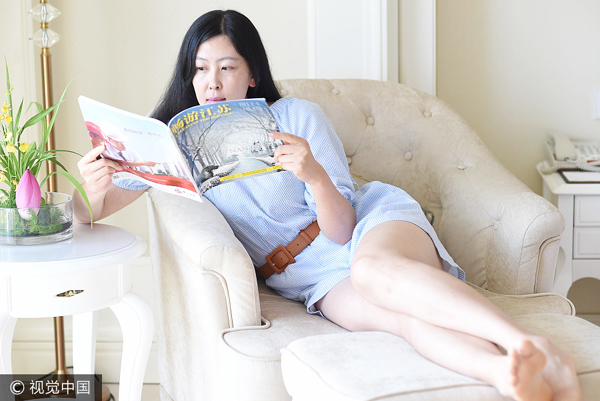 Professional hotel tester Qu Shasha reads a magazine in a hotel in Nanjing, East China's Jiangsu province, on July 16, 2017. [Photo/VCG]
Hotel testers, whose job is to spend a night in a hotel to check out its bed, lights, TV, as well as other equipment and amenities, and write a detailed report about them, have become new high earners in China.
Qu Shasha, who was born in 1985, is one of the hotel testers in Nanjing, East China's Jiangsu province. She now earns double of what she used to working as key customer manager at two Fortune 500 companies.
She mainly earns from tourism bureaus, fees for articles she writes about hotels, as well as some soft advertisements in the articles, Qu said.
Only about 500 out of 5,000 hotel testers work full time in China. Such testers are generally hired by hotels that intend to improve their services, or consultant companies that collect data to review the hotel industry.