From farm to table and Wisconsin to China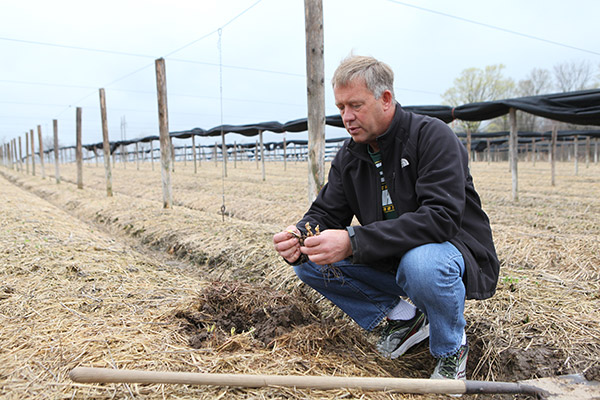 Kirk Baumann at Baumann Farms, the largest ginseng producer in the US, checks the quality of the crop. He is also looking for partners in China for his branded products. [Photo/China Daily]
But growing ginseng as a crop goes back to 1904 when four young boys from the Fromm family, whose grandparents were German immigrants, pioneered the farming technique.
They wanted to get money to raise silver foxes, so they experimented with planting ginseng. They figured out how to germinate seeds in layers of sand buried in boxes for a year, and harvested their first crop in 1912.
The state's rich soil and cold climate are ideal for ginseng farming, and the crop has become so popular that there were 1,400 growers in Marathon County in the late 1990s.
Since 2000, seeds have been sold globally, causing some in the county to stop growing the crop because the price declined.
In 2010, an unexpected heavy snowfall on Mother's Day, followed by a hard frost, devastated more growers, ruining 600,000 pounds of ginseng, valued at about $18 million.
The loss rippled through the next four years. But in the last two years, the volume of harvested ginseng has been growing.
The 170 Wisconsin ginseng farmers are now working for "a bright future", said Kaldunski, who is also the vice-president of the Ginseng Board of Wisconsin.