From farm to table and Wisconsin to China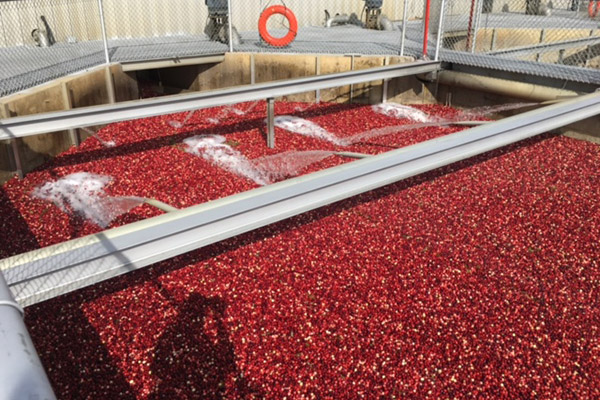 Cranberry processing facilities require lots of fresh water. [Photo provided to China Daily]
Last year, Wisconsin sold $234 million of agriculture goods to the country, almost double the amount of five years ago.
China is the state's third-largest export destination behind Canada and Mexico in both total exports and agriculture exports.
Top agriculture commodities sold include wood, raw hides and skins and dairy products, according to the Wisconsin Department of Agriculture, Trade and Consumer Protection.
But if one asks which product best represents the ties between Wisconsin and China, the answer would be ginseng.
Bob Kaldunski has been growing the crop for 34 years, and his family has been doing it since the 1920s.
"It's a valued crop. It's not just a commodity," he said. "You know someone cherishes it."