Top 10 most promising destinations for FDI
The United States and China are expected to remain top destinations for foreign direct investment (FDI) in the next three years, a UN report shows.
Top executives of multinational companies maintain confidence in the regions, according to the World Investment Report 2017 released by the United Nations Conference on Trade and Development (UNCTAD). About 40 percent respondents chose the US and 36 percent China.
Last year, the US was the largest recipient of FDI, attracting $391 billion in inflows, followed by Britain with $254 billion and China with inflows of $134 billion.
China was the world's second by FDI outflows, according to the report.
Globally, the UNCTAD projects FDI flows to increase to almost $1.8 trillion in 2017 and $1.85 trillion in 2018, despite still below the 2007 peak.
Here are the top 10 most promising FDI destinations, selected by executives for 2017 to 2019.
10. Philippines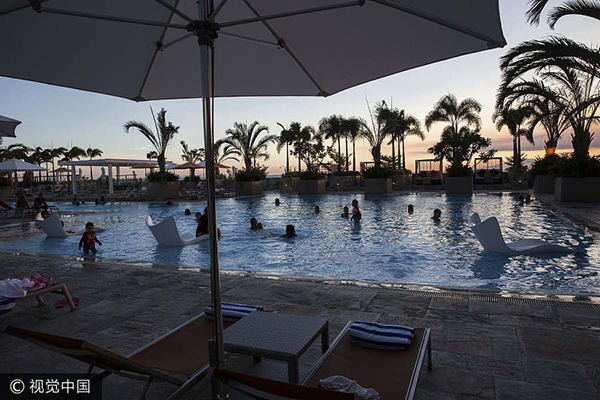 Guests swim in a pool at the Solaire resort in Manila, May 4, 2016. [Photo/VCG]