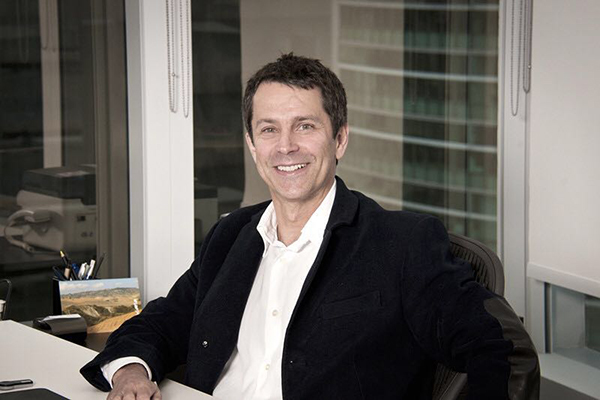 Marcio Dobal, head of SAS Asia-Pacific
China will become one of the top five countries for SAS in terms of software sales, said Marcio Dobal, the new head of SAS Asia-Pacific.
The US-based company, one of the largest providers of data analytics in the world, expanded steadily in China since opening an office in 1999 in Shanghai, and now it has about 600 employees.
Its R&D center in Beijing, which has more than 350 employees, is not just localizing production, but is actually creating products here, added Dobal.
"From the inception of the product until we roll it out to the market, it is all done here," said Dobal.
Dobal has 29 years of experience in the technology sector. He joined SAS in 2008 and was promoted to the position of regional vice president of SAS Latin America in January 2015.
In an exclusive interview with China Daily website, Dobal shared his expectations for China and his idea about Chinese dream.
Q: How did SAS perform last year and what is your forecast for this year? How do you view the Chinese market?
Asia as a whole is performing well. In terms of segments, we have divided the world in three major areas: Americas, EMEA, which is Europe, Middle East and Africa, and Asia Pacific, which is where we are. And in terms of percentage growth, Asia-Pacific recorded the highest growth.
We don't provide specific financial information by country, but I can say that China is one of the top 10 countries in terms of new software sales.
The forecast is that Asia-Pacific will continue to see highest growth. China is doing very well and so is Japan, which are representative of the big share of Asia. So I think the prospect is very good. China today is in the top 10 and I think China will be in top 5 very soon.
Q: As the president of Asia-Pacific, what is your plan in this region? Do you have some important plans that you can unveil?
What we want to do is to quickly realize the potential in Asia-Pacific, a high growth area in the world. For example, we all know that China is the second-largest economy in the world, but it is not the second business for us yet. So I think my major goal is to make sure we realize the potential that is there in this region.
Q: What is your understanding of China's slowdown in economy and how do you see the opportunities and challenges for your company amid the new normal?
First of all, I think 6.5 percent GDP growth target annually is very good. If you look around the world, I guess 99 percent of the countries in the world would dream of having a consistent 6.5 percent growth.
For companies, they may have to decide better, how to spend money that may be not so free-flow anymore. For us, I think I can argue that the situation is even better for us, because people try to pay more attention to the money that they have. And I think this technology that we provide will help them be better educated for their decisions.
I am very much optimistic about the Chinese market. We are even considering opening more offices in the country.
Q: What is your investment plan in China?
We established a R&D center here. We have invested more in terms of making people more knowledgeable with the new products that we are launching today. And we are training more people, expanding offices and hiring more consultants to help our customers informed the software.
We have an academic program, which is the important here because we help some universities use our software. We take people to the US to get trained in our technology. We have agreements with different institutions that we can transfer knowledge. Of course, it is also something that we expect to foster the usage of our software.
Q: What is your biggest achievement in China?
Our main market is in the financial sector. I think it is very rewarding for us to realize that the top banks in China are all our customers now, including the big four banks and a lot National Shareholding Banks, City Commercial Banks, Rural Financial Institutions.
Now these banks are international operated banks, so they need to adhere to some global standards, and we have accumulated many experiences and expertise in this area, we can help them with that.
Q: What do you think of Chinese Dream and what is your Chinese dream for your company in China?
First of all, realize the potential; make SAS China achieve its rightful position for SAS, in the world. So China is the second economy in the world today, so my dream has to make it the second operation in the world.
I think what we can do is to influence behavior in this new world of technology, new world of big data to help companies in this new economic environment that is more symmetric and more focused towards internal consumption.
We launched a new product SAS Viya in China today, an open cloud-ready analysis platform. This will provide opportunities to Chinese companies to develop solutions, and use their experts and analysts when they see profitable fields. And I think that can make a huge difference in terms of disseminating the use of analytics in the country such as China.
Q: What is your business philosophy?
We as a company can only survive as long as we keep innovating and bring new technologies to the market, things such as cloud computing and big data analysis that can help companies grow by better serving their customer.
On the other hand, we realize that SAS China exists because of the Chinese nationals that have decided to work with us. It is people who make a difference. Hence, it is a pivotal part of our company's culture to provide to our employees a level of satisfaction and fulfillment that they deserve.