Home / Business / Biz Photos
Man beats machine in facial recognition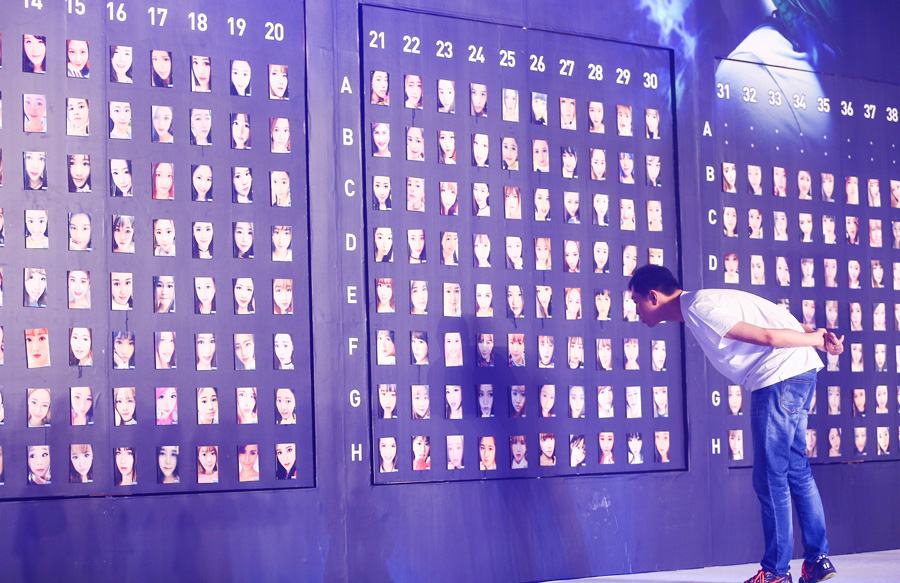 Wang Yiheng examines photos during a facial recognition contest held in Hangzhou, capital of East China's Zhejiang province, June 30, 2016. [Photo/VCG]
A contest on facial recognition between an artificial intelligent biometric machine and a man took place on Thursday in Hangzhou, capital of East China's Zhejiang province.
"Mark", the AI biometric machine, lost to Wang Yiheng, a former contestant in the game show The Brain, in a three-round contest where the two competed in recognizing large numbers of photos of the faces of cyber celebrities.
In the first round where "Mark" and Wang were requested to identify the faces of cyber celebrities present at the contest from 150 photos, "Mark" beat Wang by six minutes. In the second round, the two were asked to identify 300 photos and the AI machine lost by just more than a minute. The scores were even in the third round.