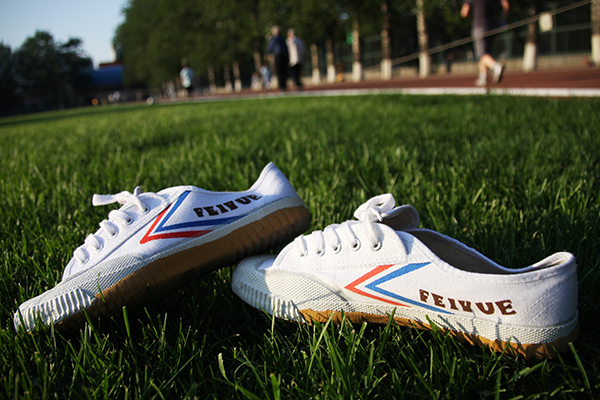 Feiyue shoes. [Photo provided to China Daily]
One brand. Two realities.
While made-in-China Feiyue shoes retail for as low as 39 yuan ($5.95) on Chinese e-commerce platforms such as Taobao, almost carbon copy versions made by French company Feiyue Shoes Holding sell for between 500 yuan and 1,000 yuan. The two businesses are not affiliated in any way.
The disparity highlights how the latter has managed to turn its France-registered brand into a fashion essential for trendy people across the world, and how the tables were once ironically turned on China, which has for decades been known for copying instead of innovating.
The original brand, however, is slowly but surely finding its way back onto the feet of consumers by rebranding itself as more than a cheap, functional shoe for the masses. Last year's collaboration with Disney to launch a Star Wars-inspired series highlighted their ambition to stay relevant to a global audience in these modern times.
The brand is now available in up to 50 sportswear shops in major first- and second-tier cities in China. It has also aimed to cater to the different demographics by introducing a variety of designs that fall under different price ranges.
Furthermore, China's Feiyue-Shanghai Shenglong Shoes Co Ltd is currently the official manufacturer and distributor of the brand-has tapped into the booming Chinese e-commerce market to boost its reach. Up to half-a-million of its shoes are sold through these platforms.