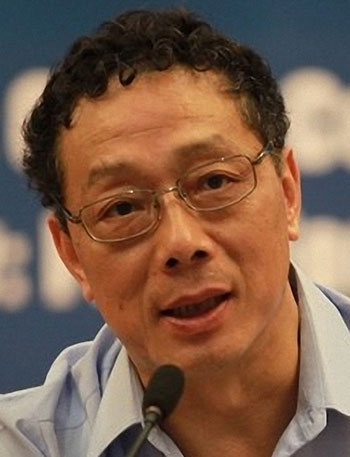 Li Tie, head of the China Center for Urban Development at the NDRC
Enterprises, rather than governments should be the key players in the construction of smart cities, according to a senior official from the National Development and Reform Commission.
Speaking on the sidelines of the ongoing Annual Meeting of the New Champions - also known as the Summer Davos - in Dalian, Liaoning province, Li Tie, head of the China Center for Urban Development at the NDRC, said that many companies are already pioneers in various fields such as Didi Kuaidi, China's largest mobile-based car-booking company.
The real challenge, Li said, is to transform the fragmented demand into systematic demand.
Just like smartphones that can cater to diverse demands, an intelligent residential area can be transformed into a low-carbon space for various requirements. It can be realized by integrating cross-boundary resources, said Li.
According to Li, urbanization still has huge potential in China. Currently, there are 750 million people living in the cities.
Though the urbanization rate has reached about 55 percent, the actual number is fewer than 40 percent based on the population data from official household registers.
China has more than 20,000 cities and millions of people are moving into the cities, creating a huge market and demand for development, Li said.
The smart city mode of development is ideal for the country's urbanization, but it should not be dominated by the government, he said.
The problems with government-led smart city development are that it will face similar problems like the government-dominated real estate sector.
"What has caused the current difficulties? Most probably there is something wrong with the development mode of our cities," he said.
Investigations show that excessive real estate development has led to the temporary structural oversupply.
Stocks in some cities could not be sold out in three to five years, or even 10 years, said Li.
"Many cities are facing a difficult situation as they have not gained any revenue from land transfers in the past one or two years," he said.
In smart cities, a control center that collects feedback on a regular basis and shares it with the various stakeholders is essential for effective regulation.