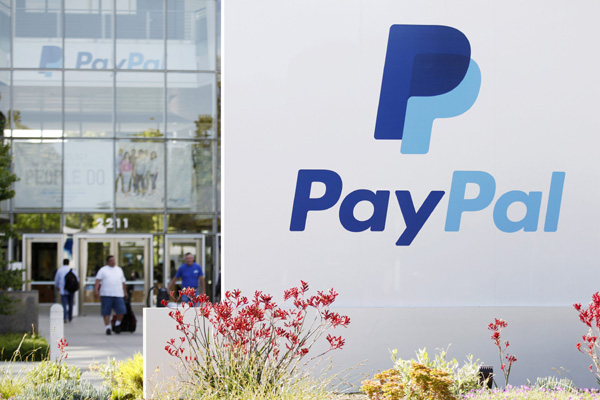 A PayPal sign is seen at an office building in San Jose, California, May 28, 2014. [Photo/Agencies]
International third-party payment platform Paypal has frozen a number of Chinese merchants' accounts due to their failure to respond to lawsuits, said a report in the Beijing News on Tuesday.
Paypal said the action to deactivate the accounts came following an order by court in the United States, and suggested Chinese sellers recourse to legal procedures to find a solution.
The Chinese merchants have been sued for allegedly selling counterfeit products after US buyers submitted to the court chatting records, which indicate some of them deal in fake items online
Due to the high cost of getting involved in a lawsuit in the US, many sellers chose to remain silent. Their Paypal accounts face the risk of being reset to zero.
The dispute comes as an increasing number of Chinese smal- and medium-sized enterprises, even individuals, engage in cross-border e-commerce, selling products to foreigners around the world.
According to the Ministry of Commerce, more than 200,000 Chinese enterprises used online platforms to sell goods to foreign buyers in 2013.