China to add over 13 million jobs in 2014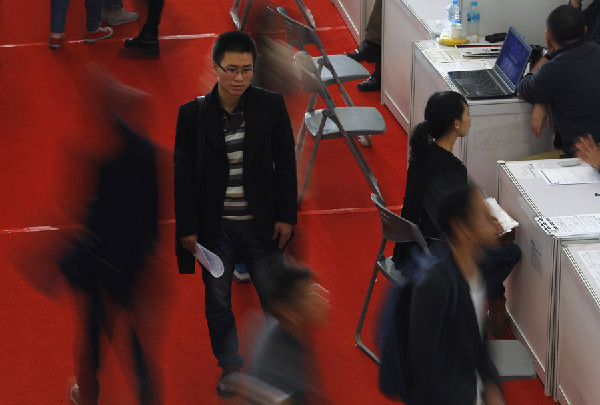 A student stands as he visits booths during a job fair at Donghua University in Shanghai, Nov 20, 2014. [Photo/Agencies]
China's job market has proved resilient despite slowing economic growth with more than 13 million new jobs expected to be created this year, Xinhua reported on Dec 25, citing a senior Chinese official.
China's registered urban jobless rate will remain at a "relatively low" level, Yin Weimin, China's human resources and social security minister, said Thursday at a work conference, without giving a specific figure.
The new jobs numbers will beat the government's full-year target of at least 10 million jobs.
At the end of September, China's urban registered jobless rate stood at 4.07 percent, lower than the annual employment control rate of 4.6 percent targeted by the government. China added 10.82 million jobs in the first nine months.
Yin's remarks mean that more than 2 million jobs are expected be created in the fourth quarter.