Frustrated by food safety scandals over the past few years, many Chinese consumers opted for Western food suppliers in search of reliable and delicious alternatives, especially baby food.
But they found the same problem over and over again.
Furor caused by Shanghai Husi Food Co's expired meat scandal had not even abated when H.J. Heinz was exposed for selling products that had excessive levels of lead.
Will China ever be able to contain the food safety issue and are Chinese consumers losing faith in the quality of imported food?
Let's take a look at some of the biggest food scandals that have ensnared global brands in recent years in China.
1. H.J. Heinz
US-based food company H.J. Heinz Co is one of the most popular infant nutrition producers in China.
Zhejiang Provincial Food and Drug Administration made a statement on August 18 saying that they have sealed 614 boxes of baby cereal products made by US food giant H.J. Heinz after they were found to contain excessive levels of lead.
Excessive levels of lead were found in 400-gram boxes of "AD Calcium Hi-Protein Cereal" with batch number 20140413 during a regular food inspection in the second quarter, said the statement.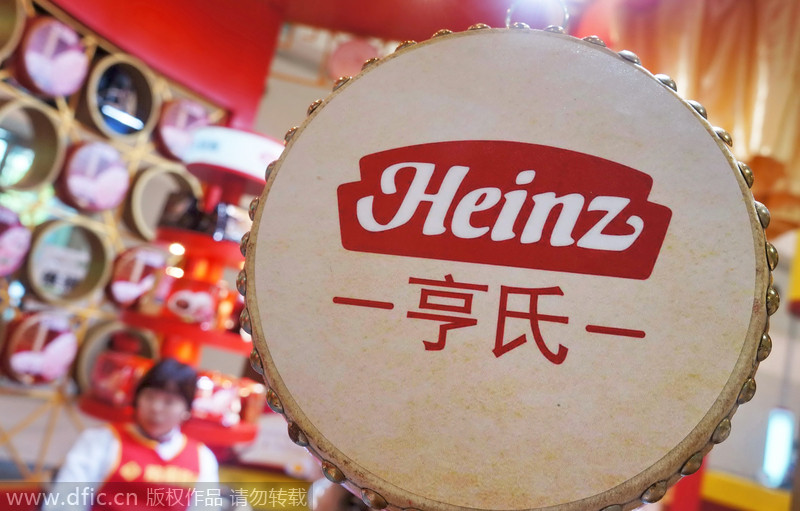 Employee is seen at the stand of Heinz during the International Frozen Food Exhibition in Shanghai, September 9, 2012. [Photo/IC]
| | | |
| --- | --- | --- |
| Top 10 fast-food chains in China | Top 10 'hit' smart phones in China | 6 foreign firms that sacked staff in China |