A meeting of minds
Share - WeChat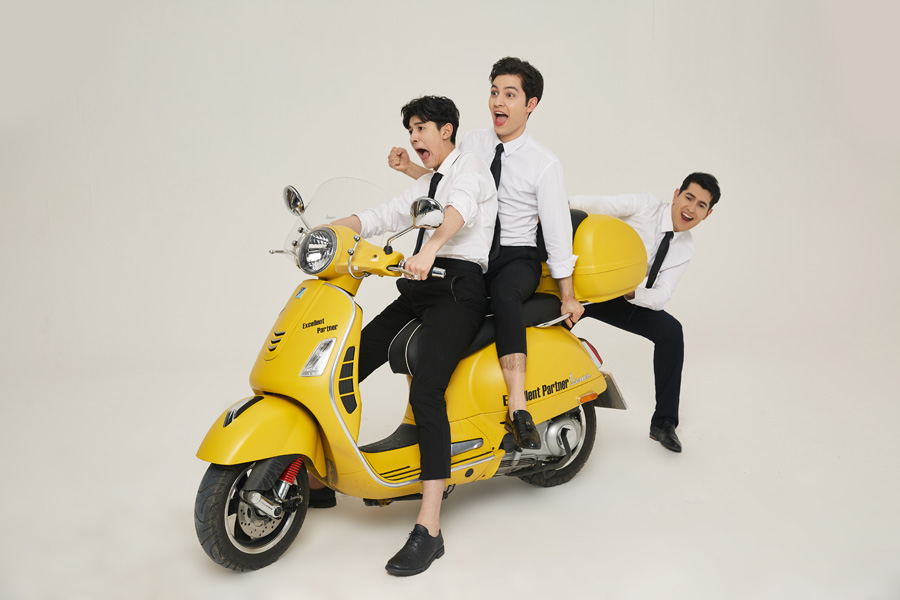 Popular TV show sees foreigners discuss range of topics in Chinese, Xing Wen reports.
The surroundings are Spartan. A dark high-ceilinged, storehouse-like room with sets and props that, under no circumstances, could be described as lavish. The centerpiece is a paint-shedding rectangular conference table, decorated, if that is the right word, with a red tablecloth and 15 or so cumbersome wooden chairs.
But first impressions can be deceptive. This is the unlikely threadbare setting for a popular TV show that focuses the viewer's attention on what is important, and that is the show's content. Informal Talks was created by Hubei Satellite TV and the acclaim with which it has been greeted shows that it is furnishing the mind, if not the set. The show has scored at least 9 out of 10 for each season on China's review aggregator site, Douban. Its fifth season aired on Chinese video streaming platform, Bilibili, on May 17.
First aired in 2015, the show gathers a panel of non-Chinese young men to share their insights on a range of topics, some mundane, some profound, such as table manners, wedding customs, folklore and other cultural elements from their own countries, engaging in debate on a wide variety of issues from their different perspectives, all in Chinese.
Its producer Yu Qing says when choosing the topics, they give priority to those that concerned the younger generation of Chinese.
Da Zuo, the show's host, says he browses through comments on review websites and collects practical feedback from the viewers.