A meeting of minds
Share - WeChat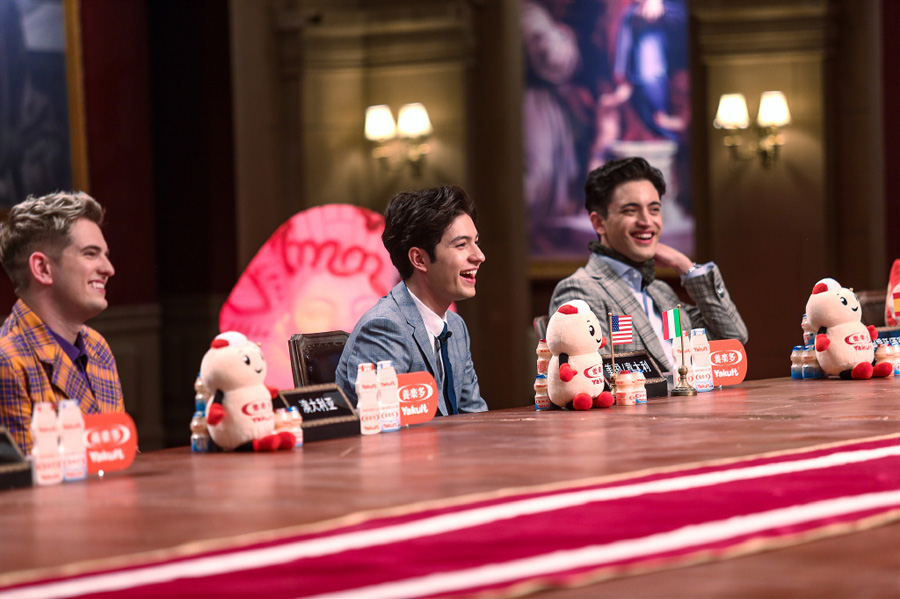 Such entertaining and informative content enables the show to attract a large group of loyal viewers who would send a torrent of danmu, "bullet words" or short live comments, to take part in the discussions when watching the show on Bilibili.
Liu Bin, a Beijing-based computer programmer and a keen fan of the show, says that it satisfies his curiosity about places beyond China.
"It's quite impressive that although the guests are all foreigners, they can still analyze the topics and express their views in a comprehensive way through fluent Chinese," adds Liu.
To Brian Gonzalez, the Argentine guest who has been a fixture in the show for the past four years, the charm of the show lies in that every participant just tries to come across as genuine.
"We won't behave in the way that some celebrities might do in other reality shows," says the 28-year-old. "We just share true stories that happened in our lives."
The Buenos Aires native started to learn Chinese when he was 15, and three years later he came to China and entered Beijing International Studies University where he got a bachelor's degree in Chinese and a master's degree in international trade.