Three Asian countries to participate in cultural exchange week
Share - WeChat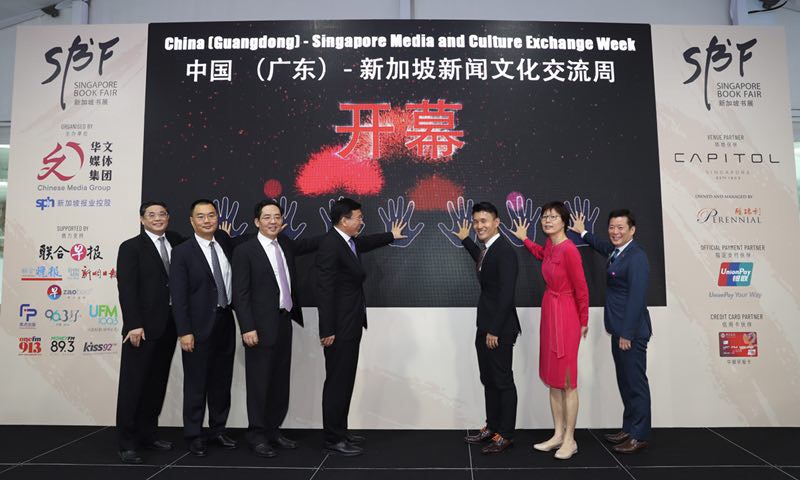 The 2019 Charming China—Guangdong Culture Week will be held June 6-14 in Singapore, Seoul and Gyeonggi-do in South Korea, as well as Osaka and Hyogo Prefecture in Japan.
The event is being co-organized by the Guangdong Provincial Government information office and Guangdong Culture and Tourism Department, and will be supported by the Chinese embassies in Singapore and South Korea and the Chinese consulate general in Osaka.
It is expected to showcase Lingnan culture in Asian countries and fortify the friendship between Guangdong and the three participating Asian countries, according to the Guangdong Provincial Government information office.
This year marks the China-ASEAN Year of Media Exchanges, and the 2019 Charming China—Guangdong Culture Week will boast a wide variety of cultural activities, according to the provincial information office.
In Singapore, Nanfang Media Group and Singapore Press Holdings' Chinese media group will sign a letter of intent on media communication and exchange, in an effort to deepen cooperation among mainstream media institutions in Guangdong and Singapore.
The Guangdong Provincial Publishing Group meanwhile will sign an agreement with the Singapore World Scientific Publishing Company and jointly inaugurate the China-themed International Editorial Office.
In Singapore, Fu Hua, member of the CPC Guangdong Provincial Committee standing committee, director general of the CPC Guangdong Provincial Committee publicity department, and head of the Guangdong delegation, will deliver a keynote speech on Guangdong's sustainable development.
He'll deliver this speech at the 2019 Future China Global Forum and will attend welcoming events hosted by Singaporean Prime Minister, Lee Hsien Loong, and Singaporean Deputy Prime Minister and Finance Minister, Heng Swee Keat.
In South Korea, Guangdong Flower City Publishing House will sign cooperation agreements with the Literature and Intellectualism Publishing House, South Korea Random House, and the UU Publishing House, which will cover exporting Korean versions of several popular Chinese books.
Guangdong Radio and Television will also sign a cooperation agreement with Arirang TV to launch co-produced documentary Hearts of Craftsmen, introducing traditional folk culture and advanced craftsmanship in Guangdong and South Korea.
In Japan, the Xu Hongfei Sculpture Worldwide Itinerant Exhibition will be held in Hyogo Prefecture.
The show aims to spread the contemporary Chinese spirit of peace and confidence to the world through art and to introduce Chinese cultural elements to the country's diplomatic activities.
It is hoped the show will convey China's development principles of harmony, confidence and friendliness during the forthcoming G20 Summit in Japan.
An exhibition of Chinese animation and comics will open in Osaka before going on tour in Kobe and Nara.
The exhibition will bring a new perspective on Chinese animation to the Japanese people through ink painting, paper cutting and traditional line drawing.
During the 2019 Charming China—Guangdong Culture Week, a series of other art performances and exhibitions will be held in South Korea and Japan.
They include book fairs showcasing the second volume of Xi Jinping: The Governance of China (Korean and Japanese versions) and the premiere of the Japanese version of The Chinese Dream, Guangdong Story.
There will also be the sharing of China-South Korea friendly exchange stories, China-Japan friendly exchange stories, a China-South Korea Folk Concert, China-Japan Folk Concert, and photo exhibitions highlighting Guangdong.