Hot on web
Updated: 2012-08-06 08:09:06
( China Daily)
| | | | | | | | | | | |
| --- | --- | --- | --- | --- | --- | --- | --- | --- | --- | --- |
|   | | Comments() | | Print | | Mail | | Large Medium  Small | 分享按钮 | 0 |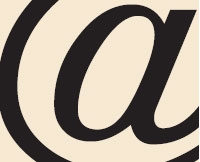 @MichaelPhelps
"Don't cry because it's over. Smile because it happened."
US swimmer Michael Phelps, re-tweeting a Dr Seuss quote after ending his career with a 22nd Olympic medal
@LauraTrott31
"What a day!!! Olympic champion!!!! Thanks to everyone there today who has helped me along the way!! I love u all!! Oh and when my postbox is painted gold tweet me your pics with it :-) x"
Britain's Laura Trott, after winning the women's cycling team pursuit, looks forward to the Royal Mail repainting a post box in her hometown to mark the occasion
@ranomikromo
"Wahoooooooooooooooooo"
Dutch swimmer Ranomi Kromowidjojo tweets for joy after winning the women's 50m freestyle gold
@Feng Zhe Xiaopang
"I dared not eat ice cream and dessert in the past few days when I was preparing for the competition."
Chinese gymnast Feng Zhe
@Woshishuangniu'er
"Sun Yang is too handsome!"
Chinese women's basketball player Zhao Shuang on Sun winning the men's 1,500m freestyle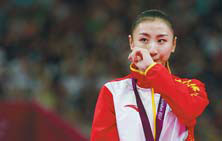 @He Wenna
"Happy birthday to you, my dear dad! I love u! I wish to be your daughter again if there is another life."
Chinese gymnast He Wenna, who earned third place in the trampoline finals
@Zhang Chenglong2012
"In this Olympic Games, what I need to do is to make you listen to more of the Chinese national anthem, March of the Volunteers."
Chinese gymnast Zhang Chenglong
@Yi Siling
"That's too bad. I have developed again a bad habit of eating instant noodles each night! Wow I'd better do some embroidery and be a weaving girl."
Chinese Olympic shooting champion Yi Siling talks about her life
@Women's Basketball player No 8 Miao Miao
"When I got back to the village, I met Liu Xiang. How great if I met you earlier. Your kindness has helped cure my stomach troubles. Wish brother Xiang a good result in the competition."
Chinese basketball player Miao Lijie on meeting Chinese hurdler Liu Xiang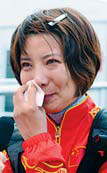 @Du Li
"A very harsh competition in the Olympics! I've prepared 4 years for this day, but today I seem to be a little unlucky. I cried, and smiled, I have tried everything! This is also a greatly valuable wealth in my life! Thanks for your support. I am OK now, I won't cry anymore."
Chinese shooter Du Li on losing the 50m rifle
@TomDaley1994
"Does everyone have #Olympicfever yet?"
British diver Tom Daley on the Olympic atmosphere
@chrishoy
"Does anybody remember a few days ago when some people were moaning about lack of GB medals? Seems like a long time ago now!"
British cyclist Chris Hoy on Britain's performance on Saturday with five gold medals
@MayorofLondon
"Forget about Super Saturday, this was Spectacular Saturday! What a night! So so proud."
London's mayor Boris Johnson on Britain's spectacular performance Saturday