Canada's universities eager for Chinese partnerships
Chinese are the second largest international student group in Quebec after France. There were 4,568 Chinese students as of last fall at the province's institutions of higher learning institutions, a 61.3 percent increase.
Among English-speaking countries, Canada stands out, offering higher education also in French to international students numbering close to 450,000, according to the 2016 edition of A World of Learning: Canada's Performance and Potential in International Education.
"You can learn both English and French, it would be very interesting for international students," said Alec Jean-Blouin, international affairs adviser at Education Quebec.
Another institution that strongly engages China is HEC Montreal, a university business school with a reputation for teaching and research that has helped deliver business talent in English and French to Africa, for Chinese companies that need bilingual workers.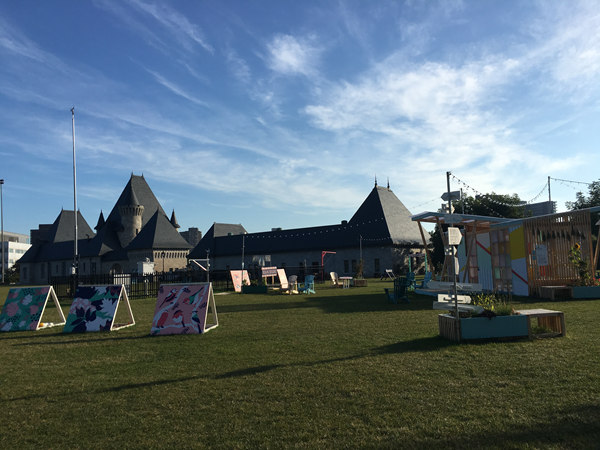 Campus of McGill University in Montreal, Quebec, Canada. ZHOU PAI / CHINA DAILY
Agnes Darmaillacq, the administrator director of International Activities and Student Mobility at HEC Montreal, said it had become a trend for many Chinese companies to go to Quebec for training while they look for French-language skills in management and other areas.
"We have a long relationship with Chinese companies in the energy sector. We train managers and executives from these companies which invested in Africa. HEC Montreal has advantages in delivering business talent in English and French to Africa for Chinese companies," she said.
HEC Montreal has two decades of collaboration with China Three Gorges Corp, China Yangtze Power Corp and Jilin Electric Power, as well as with companies on energy management education.
"We started with provincial and then national training for their managers. When their executives come here, they learn English and French. They appreciate our training and are interested in our students who can speak French, English and Chinese," she said.
Polytechnique Montreal has seen much collaboration with China in the field of aerospace and transportation area for almost 30 years, from signing an agreement with Harbin Institute of Technology in 1988 to another with Beihang University in 2015.
Robert Summerby-Murray, president of Saint Mary's University in Halifax, Nova Scotia, who was "fortunately" involved in the launch of Nova Scotia's China engagement strategy, said "it is very important" for the university to participate in the strategy, which outlines how the province will forge a stronger alliance with China by building mutually beneficial trade, investment, business, political, and cultural relationships.
"We engage the strategy by doing research on food production and focus on marketing, organization behavior and finance that are required to value-add to agricultural and marine products from Nova Scotia headed for the Chinese market," Murray said.
Canada and China boast a long history of collaboration in education that started shortly after the establishment of diplomatic relations in 1970, when Prime Minister Pierre Trudeau and Chinese Premier Zhou Enlai established the Canada China Scholars' Exchange Program (CCSEP) in 1973.
Since then, education has always been a pillar of the China-Canada relationship. Today, cooperation in education is extensive and recognized by both countries as a priority. There are hundreds of active agreements between Canadian and Chinese institutions. These agreements facilitate the exchange of students, faculty, staff and curricula, joint research and joint degree programs.
In September 2016, with the witness of Premier Li Keqiang and Canadian Prime Minister Justin Trudeau, the first ever memorandum of understanding on bilateral education cooperation was signed between the two governments, announcing that Canada will be the Country of Honour at the 2017 China Education Expo in Beijing.
renali@chinadailyusa.com