Philippines not leaving UN, says foreign secretary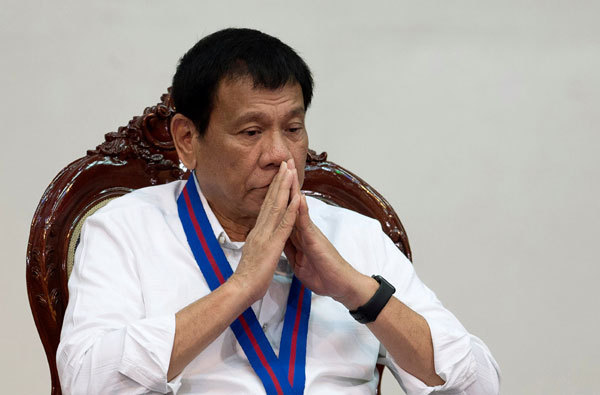 Philippine President Rodrigo Duterte attends the 115th Police Service Anniversary at the Philippine National Police (PNP) headquarters in Quezon city, metro Manila, Philippines August 17, 2016. [Photo/Agencies]
MANILA -- Philippine Foreign Secretary Perfecto Yasay said on Monday that the Philippines is not pulling out of the United Nations, saying his country is committed to the organization despite its "frustrations."
Yasay called a briefing to clarify the statement made by Philippine President Rodrigo Duterte on Sunday that the Philippines will "separate" from the UN after the body criticized his war on illicit drugs.
"We certainly are not leaving the UN," Yasay told a news conference at the Department of Foreign Affairs.
Duterte was angered by statements made by a UN official condemning the increasing number of vigilante-type killings in the country. There are more than 1,000 people killed in the campaign, according to media reports.
"Maybe we just have to separate from the United Nations. If you are that rude, we might just leave the organization," Duterte told a news conference in Davao City on Sunday, referring to the UN critics.
Duterte even said that he might as well form a rival organization with China and other African (nations). Duterte criticized the UN for its failure to stamp out terrorism, world hunger and other conflicts.
Duterte's spokesperson, Ernesto Abella, also told a separate news conference at the Malacalanang presidential palace that the Philippines is not "decoupling" from the UN.
"He is simply reiterating national sovereignty and the fact that he did not welcome interventions or what you would consider meddling. He was stating the fact that the Philippines is a sovereign nation and should not be meddled with," Abella said.