Nanjing offers visitors a Southern sojurn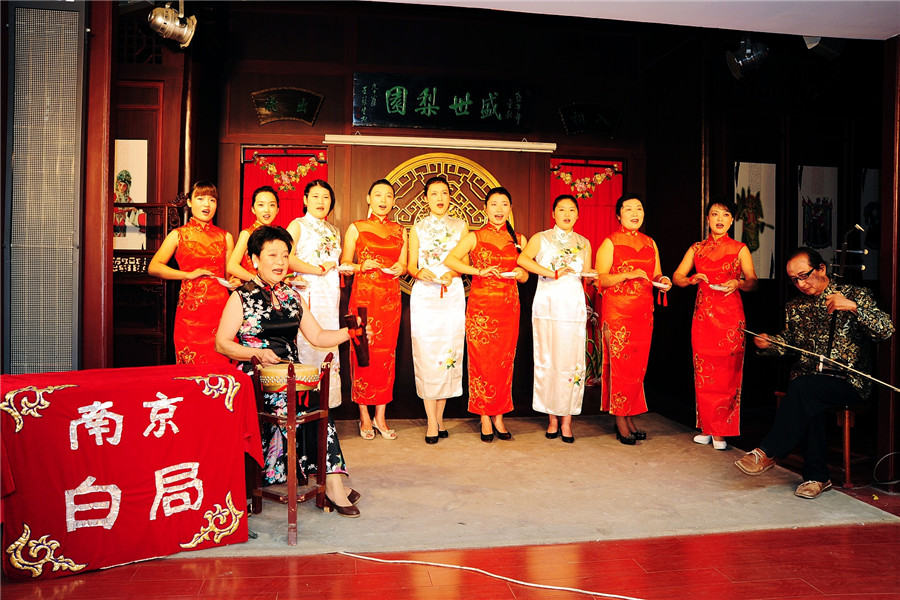 Performers of Nanjing baiju, a kind of traditional local narrative singing with a history of more than 700 years. [Photo provided to China Daily]
Dabaoen Temple
Dabaoen's 80-meter-high Porcelain Tower was inscribed on many versions of the Seven Wonders of the Middle Ages list but didn't survive to later ages.
However, many of the surrounding structures did.
The compound was built on the foundations of the destroyed Jianchu Temple in 1412 and claims to be the most ancient religious site of its kind.
It's also huge. Dabaoen Temple contains over 30 cabins and about 150 monasteries.
Qinhuai River
Boats, garden culture and folk customs energize the Qinhuai River. It hosts a Confucian temple, night market and lantern fair. It's a perfect place to enjoy Nanjing's go-with-the-flow momentum.
Contact the writer at yangfeiyue@chinadaily.com.cn
China Daily explores three-day itineraries in cities around the country in the series.