Nanjing offers visitors a Southern sojurn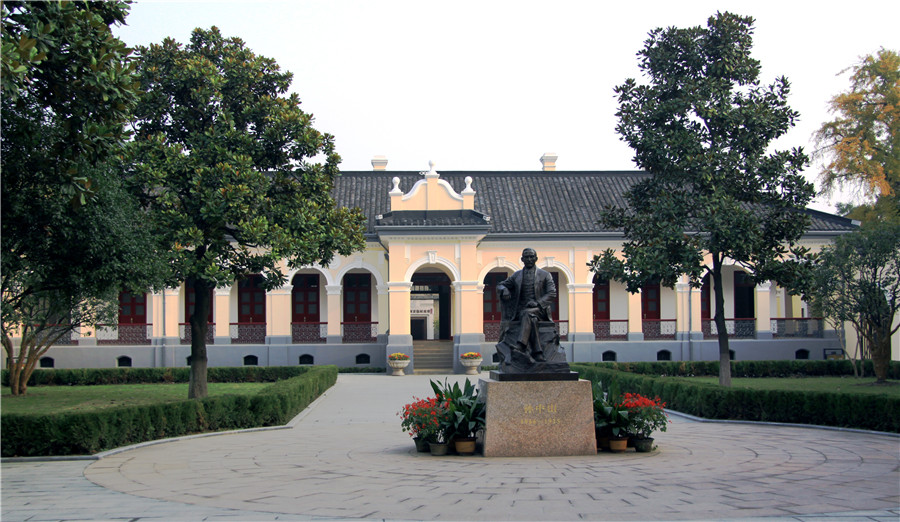 Presidential Palace with a statue of Sun Yat-sen. [Photo provided to China Daily]
Nanjing Museum
The 70,000-square-meter institution just south of Zijin Mountain claims to be the third largest of its kind in the country. It presents over 400,000 displays from Paleolithic artifacts to contemporary items. Exhibits include items crafted from stone, earth, jade and bronze, plus paintings, calligraphy, embroidery and bamboo carvings.
Presidential Palace
The government compound was for six centuries a place where prominent policies were decided and major military events unfolded, such as those relating to the 1840 Opium War and the 1949 liberation of Nanjing. Such heritage is now housed on gorgeous grounds, making this seat of historic drama a destination for leisurely strolls.
Nanjing 1912
The city's main bar street is lined by 17 buildings bearing architectural elements from the Republic of China period (1912-49) nestled among four modern plazas.