Nanjing offers visitors a Southern sojurn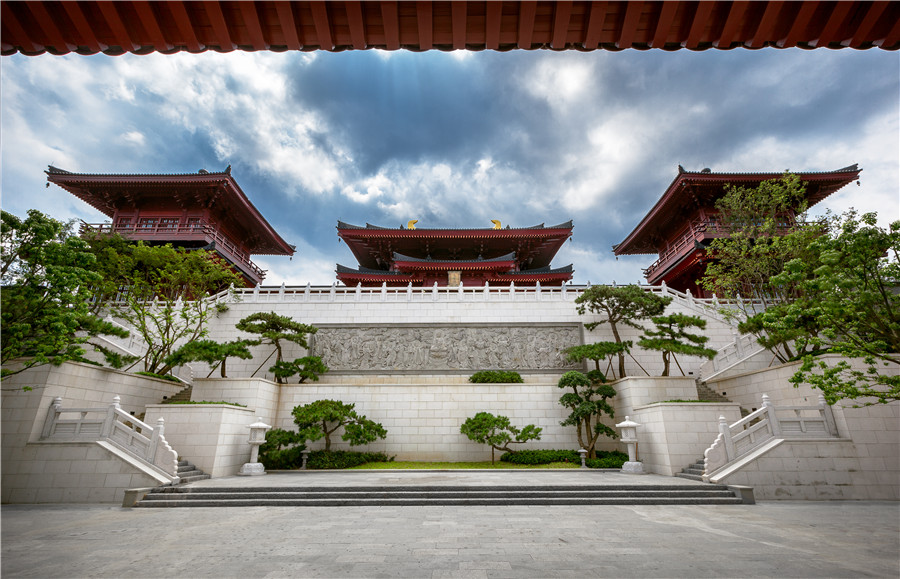 Foding Palace on Niushou Mountain. [Photo provided to China Daily]
DAY 2
Xuanwu Lake Park
This picturesque park was a royal garden for several dynasties from the third to sixth centuries. Today, it's a favorite for joggers. It claims to be the only park of its kind south of the Yangtze River.
Taicheng
The 20-meter-high walls that wrap roughly 250 meters around a Ming Dynasty (1368-1644) city built upon the ruins of an Eastern Jin Dynasty (317-420) palace continue to offer stunning views. Visitors pray for blessings while facing the Jinming Temple.
Lion Mountain
The Yangtze River massages three sides of Lion (Shizi) Mountain's foot, while a Ming-era city wall snuggles into the other side.
Pavilions, canon and temples are perched atop the 14-hectare peak, which also hosts a forest of stone steles.