Nanjing offers visitors a Southern sojurn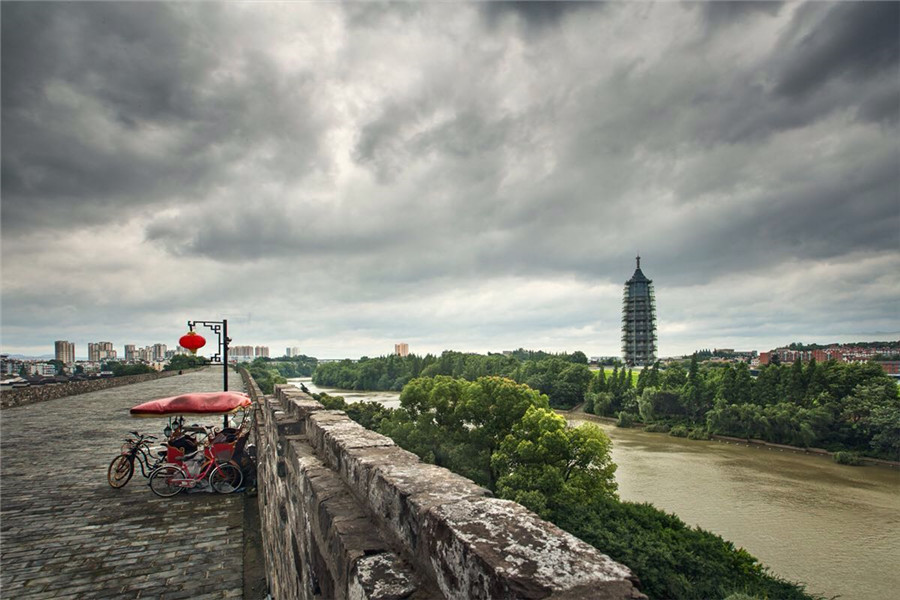 Taicheng, the 20-meter-high walls built in the Ming Dynasty. [Photo provided to China Daily]
DAY 3
Niushou Mountain
The Niushou Mountain Resort lures Buddhist pilgrims and scenery seekers. Massive religious statues stand in a setting that looks like a landscape painting.
Yuhuatai
Patriotism takes a prominent place in Yuhuatai, where 1.5 square kilometers are covered with structures commemorating martyrs.
The terrain also produces yuhuashi, or "rain-flower stone", gemstones, which are reportedly only found in Nanjing, and yuhua tea-a different kind of treasure.
Legend says the gods showered the beautiful pebbles upon the area because they were moved by the devotion of an ancient monk, who preached there for three days without eating or drinking. Gastronomy says the tealeaves are among the world's best.