Wondrous winter sunrise and sunset at Jinshanling Great Wall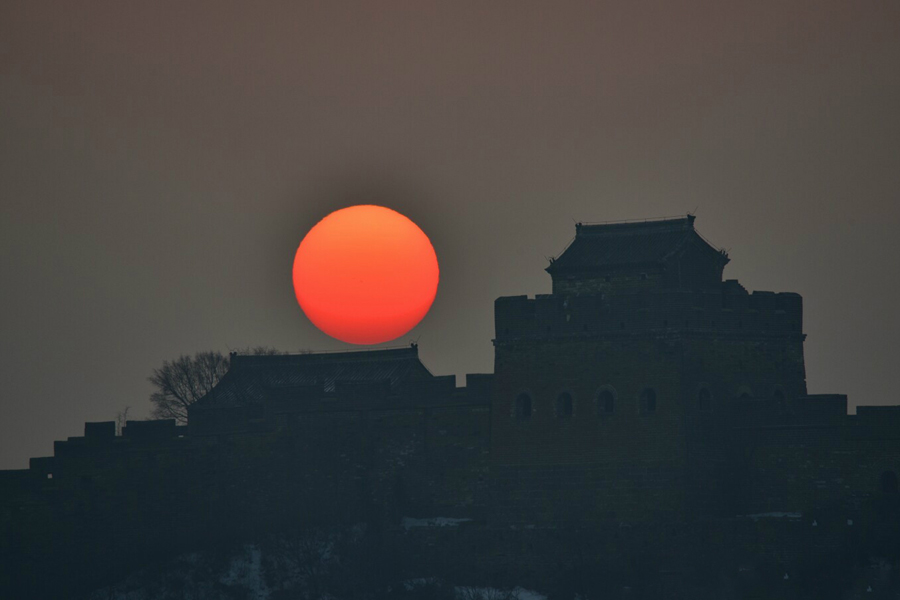 A red sun is seen nearby a tower in the Jinshanling Great Wall in North China's Hebei province. [Photo/Official Weibo account of Jinshanling Great Wall]
Located about 140 kilometers in northeastern Beijing, the Jinshanling Great Wall section is the best preserved part of the Great Wall from the Ming Dynasty (1368-1644) standing with many of its original features.
The Jinshanling section connects to the Simatai section of the wall in the east and Gubeikou section in the west.
The General Tower, the Black Tower and the Taochun Tower are must-sees at the Jinshanling Great Wall. Each tower contains its own legend. The general tower was named to commemorate Wu Guihua, a heroine who sacrificed herself to resist invasions from the north during the Ming Dynasty. The Black Tower and the Taochun Tower were christened to commemorate two girls, Heigu and Taochun, who made great contributions to the construction of the Great Wall.