Fresh start for ancient village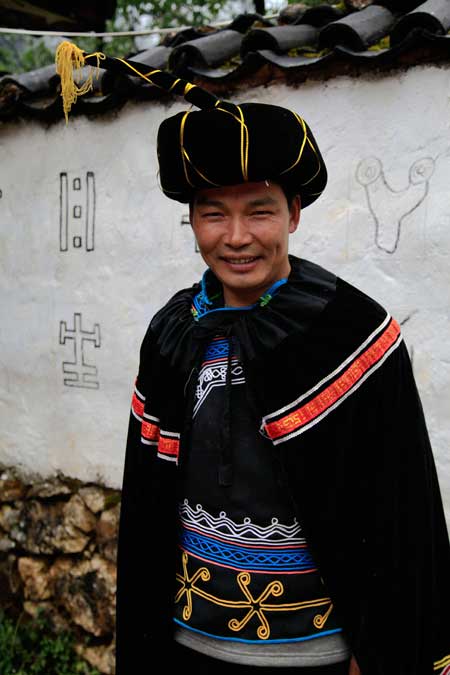 Liu Zhengwei, 40, is among farmers in Boduoluo village, who become environmental conscious.
"The man tried to persuade us not to rely on cutting down trees for a living," Liu Zhengkun says. "But what will we rely on for a living? How are we going to support ourselves?"
As Yu recalls, that was a "difficult conversation".
"Because very few villagers speak Mandarin, they speak only the Yi ethnic language, we could not understand each other," Yu says.
That was when Yu met Liu (Zhengwei), who speaks comparatively eloquent Mandarin and finished his first year of middle school, a very good education for a villager born in the 1970s.
Liu met with Yu in the summer of 1998. Though Liu did not completely understand Yu's idea of ecological restoration, Liu decided Yu was a "good man" because the 62-year-old visited the village frequently to talk about his idea and helped two girls who had dropped out of school due to poverty.
To help Liu understand the connection between wood chopping and natural disasters, Yu took Liu and some other villagers to Honghe county to learn from the successful examples there.
"I gradually understood his idea that we should not cut down the forest for whatever reasons, because the forest is our natural protection from any damage and disaster," says Liu, who was among the first people to agree with Yu's idea of forest conservation.
Today, thanks to Yu and Liu's work, the village now earns most of its income by growing herbal medicine such as Maca, which Liu invited instructors to teach local people about.
For the past 10 years, Liu has worked as a middleman between Yu's organization and local villagers using Mandarin and the ethnic language to provide the poverty stricken village with a better life.
Green Watershed, which has been receiving funds from Oxfam, the Hong Kong-based foundation that works to fight against poverty, also helps to educate the villagers.
Since 2000, the village has had electricity and run an evening school for women, in which Liu teaches local women Mandarin and basic math.
"The evening school is also a good opportunity for me to give them knowledge about environmental protection," Liu laughs. "But things have to go very slowly because environmental protection is a completely new notion to them."
Related: Life in the village is hard but warm