Sports
/ FINA World Swimming and Diving Championships
Sun Yang became only the second man to defend the 800 meters men's freestyle title at the FINA World Championships when he swam to victory in Barcelona.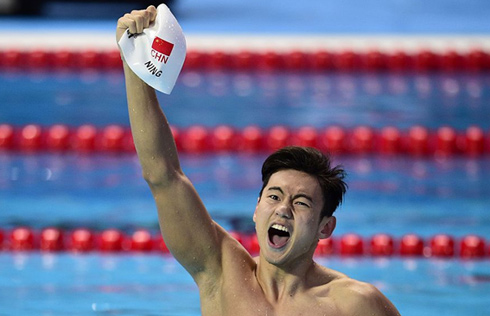 2017-07-17 20:40
Chinese swimming star Ning Zetao has broken the national record to surge to victory in the 100 meter freestyle at the short course swimming race in Queensland, Australia.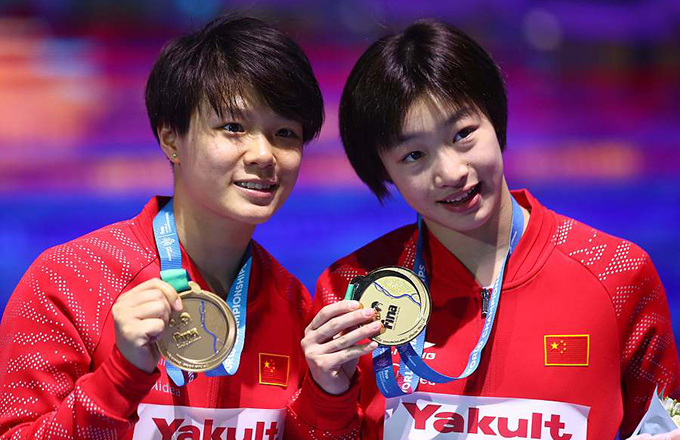 2017-07-18 09:47
Chinese divers add two synchronized gold medals at the worlds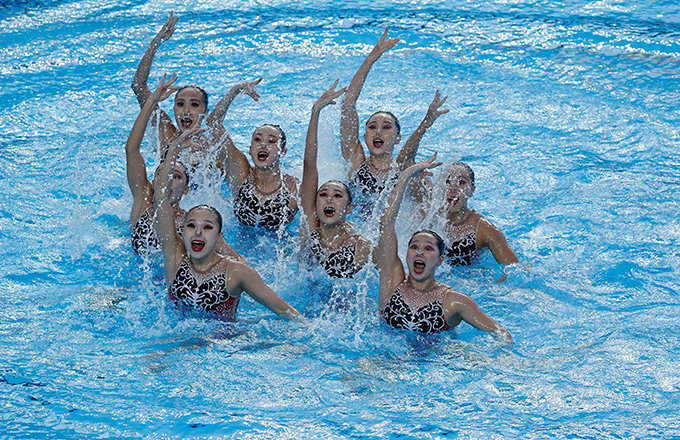 2017-07-17 11:14
Highlights of 17th FINA World Aquatics Championships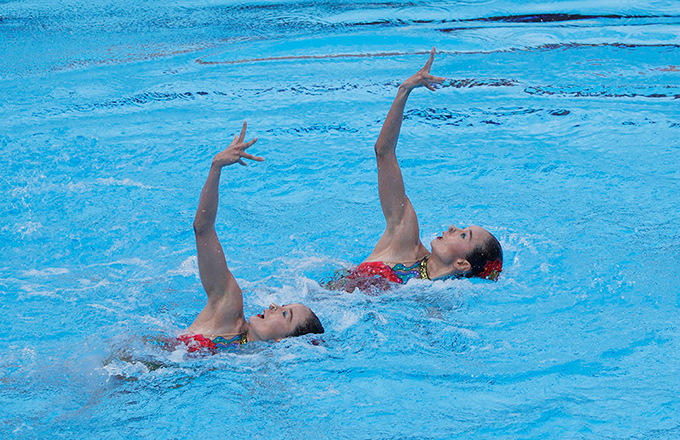 2017-07-17 11:13
Chinese sisters duo finish second in Duet Technical at the FINA worlds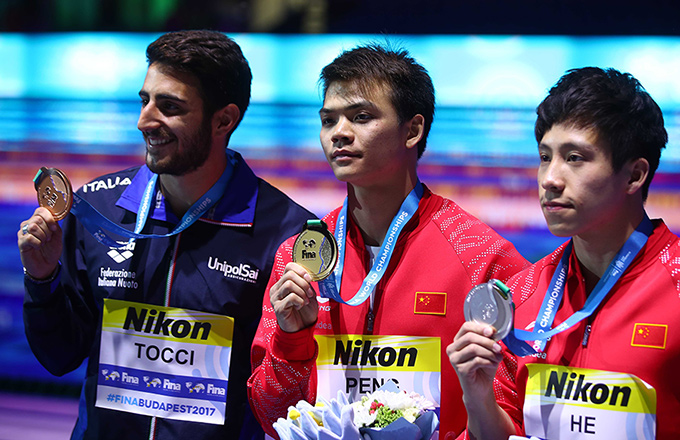 2017-07-17 09:41
China's Peng, He take top two slots in men's 1m springboard at FINA worlds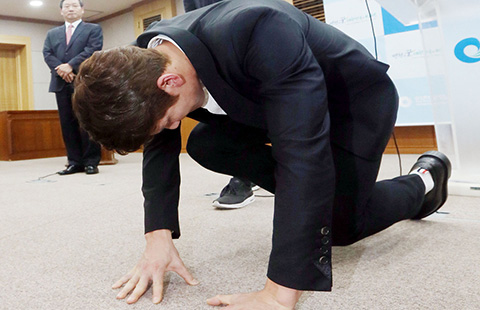 2016-05-03 09:30
South Korea's Park Tae-hwan got down on his knees and begged for the chance to compete at the Rio Games on Monday as the Korean Olympic Committee (KOC) shows no signs of lifting the additional doping sanctions it has imposed on the swimmer.
2015-08-19 17:37
Sun Yang is still the top icon of the Chinese swimming team, said rising swimming star Ning Zetao during an interview on Wednesday.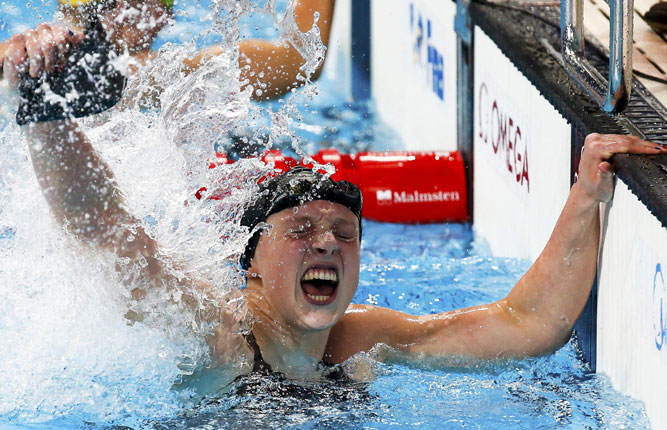 2015-08-09 09:12
The United States grabbed two gold medals with two world records at the seventh competition day of the swimming world championwships here on Saturday.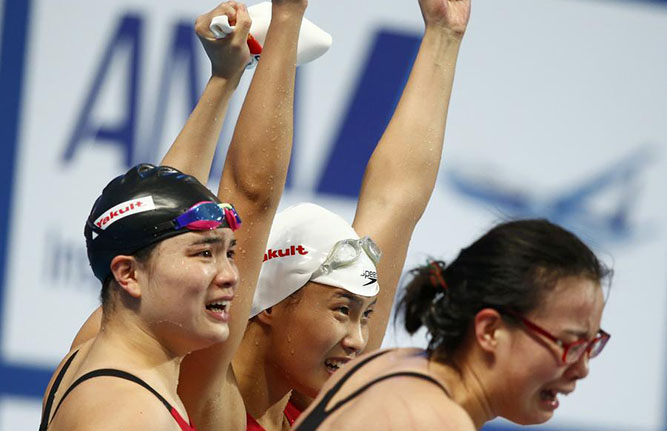 2015-08-10 06:39
China misses the chance to win the men's 1,500m freestyle title but it might gain some comfort with the women's performance in Kazan, Russia.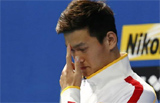 2015-08-10 09:38
Two-time defending champion Sun fails to show up for the 1,500-meter freestyle final Sunday night, creating chaos minutes before the event.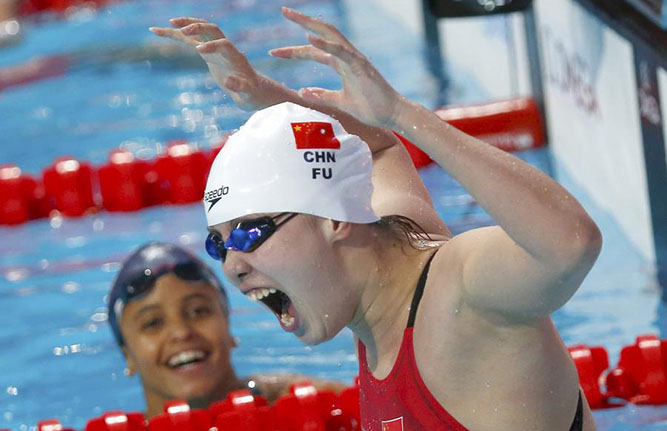 2015-08-07 12:14
Chinese Fu Yuanhui won the women's 50m backstroke gold medal at the world swimming championships on Thursday, minutes after Ning Zetao's historic victory in 100-meter freestyle.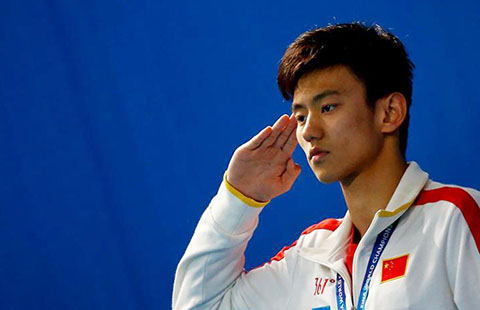 2015-08-07 08:21
Standing on the highest step of the podium after winning swimming's signature race, Ning Zetao clutched his warmup suit by his chest where there was an image of the Chinese flag and thrust it upward.
Most Popular
What's Hot
Highlights
Special
...