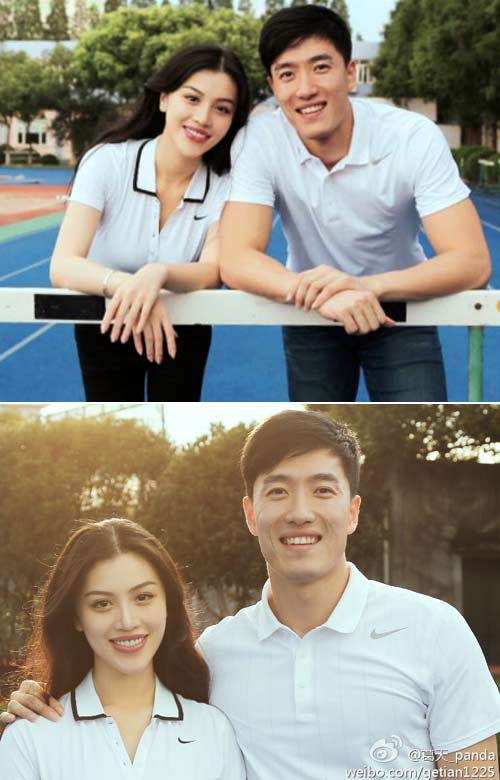 Newlyweds Liu Xiang (right) and Ge Tian in this combination photo on the star hurdler's Tencent Weibo (top) and the bride's Sina Weibo.
Liu Xiang's personal life: Star hurdler weds girlfriend
Getting married suggests that star hurdler Liu Xiang is getting close to retirement, but his remaining popularity will help him transition into a decent post-athletic career, experts said.
Former Olympic champion hurdler Liu posted a photo of himself and a young woman leaning on a hurdle with a caption reading "My beloveds, her and it" on Tencent Weibo on Tuesday morning, sparking more than 22 million responses and views in a few hours.
Liu's mother, Ji Fenhua, confirmed that her son has recently registered for marriage with the woman in the photo, who was later found to be young actress Ge Tian.
According to Liu's parents, Liu met Ge for the first time at a friend's party in 2009, and their romance started to grow after the 2012 London Olympics when Liu recovered from a heel injury with care from Ge. More