Are parents oversharing on social media?
Editor's note: It's a question every social-media user faces after taking a great photo: Should I post this? Or is it going to come back to haunt me? The questions get doubly complex when they involve children. A parent on average will post almost 1,000 photos of a child online before the child turns five, according to a recent survey. Are parents putting kids at risk by oversharing on social media? Forum readers share their views.
Mbursian(US)
Posting of family pictures or children's pictures is fraught with hazards. What parents view as delightful pictures may be interpreted differently by others and give a false image of what the child is really like. Pictures will be used to evaluate the child for induction into organizations. These pictures will be taken out of context.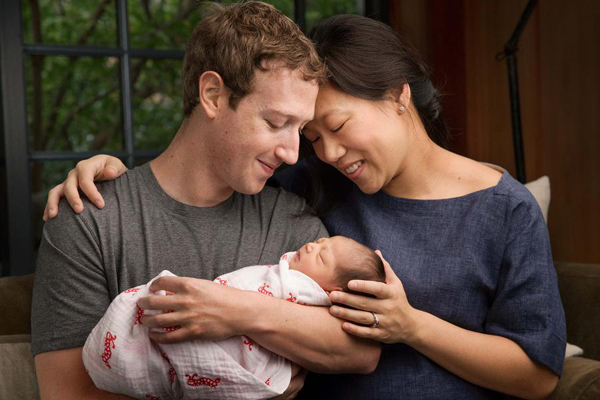 Facebook Inc. Chief Executive Mark Zuckerberg and his wife Priscilla are seen with their daughter named Max in this image released on December 1, 2015. [Photo/Agencies]