Do men face a stigma of being domestic violence victims?
Editor's note: A court in Beijing issued its first protection order for a husband who had been repeatedly beaten by his wife, sparking hot discussions on the internet. It is traditionally believed that women and children are the typical victims of the domestic violence. But according to Chongqing Morning Post, eight out of ten men surveyed in Chongqing said they are victims of domestic abuse. What do you think? Forum readers share their opinions.
Laowai2? (UK)
Having witnessed the aggressive nature of some Chinese women I would not be surprised at some domestic violence but that percentage does seem high. However, there us mental violence and physical violence ,and I'm sure many, many men submit to the former for a peaceful life.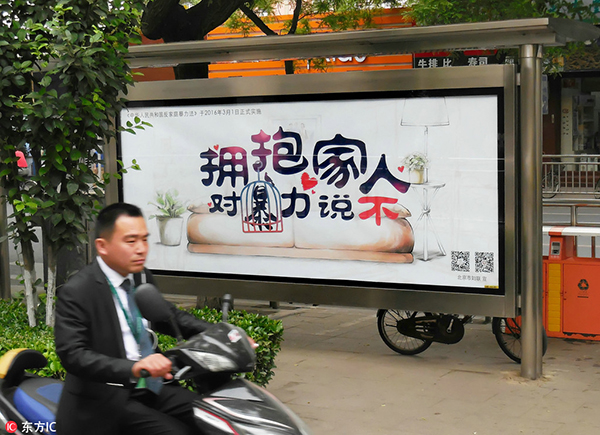 A man rides a motorcycle past an advertisement board of anti-domestic violence campaign in Beijing, April 9, 2016.[Photo/IC]