End cheating in environmental appraisals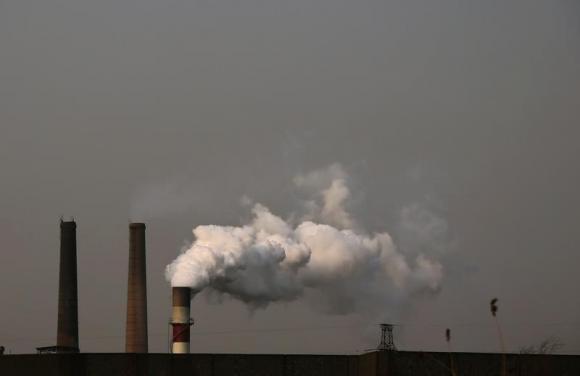 Smoke rises from a chimneys of a steel mill on a hazy day in Fengnan district of Tangshan, Hebei province February 18, 2014.[Photo/Agencies]
JIXIAN COUNTY IN TIANJIN HAS BEEN RUNNING A WASTE-TO-ENERGY PLANT since April, after local residents apparently gave it a green light two years ago. In its environmental impact evaluation, the local bureau of environmental protection said 200 questionnaires had been distributed in the 10 villages nearby and 96.5 percent of the respondents had said "yes" to the plant. Yet recently, residents from six of the villages said they never saw the questionnaire or received any other advance notice of the plant. Beijing News says it is highly possible that the power plant fabricated the signatures of villagers and submitted a false report to the local bureau of environmental protection:
This is not the only case of its kind. There have been many reports of enterprises falsifying such questionnaire results; in some cases, they even "obtained" the signatures of people who died in the 1990s. This is not funny. Behind each case, the health and even the lives of local residents might be put at risk.
One of the main reasons for this is a loophole in the law. According to the current regulation on public participation in environmental impact evaluation, public opinion must be sought in advance for programs that might have a serious environmental impact, but the regulation does not specify how. In practice, it is always the enterprises that "solicit" public opinions, and some of them cheat in the process because a "yes" result is essential for their interests.
It is time the judiciary strengthened the regulation. The local environmental protection agencies, not the enterprises concerned, should be responsible for soliciting public opinions. Besides, the enterprises cheating in their solicitation of public opinions should be punished, so that others do not dare to flout the law in the future.
The process of public participation should also be made more transparent. In the Tianjin case, when some villagers applied to see the 200 signatures, they were told by the local environmental protection bureau that the signatures are confidential. This is ridiculous and will curb transparency. The higher authorities need to investigate and punish those responsible if they find there has been any cheating.