Colleges in the wrong making competitions out of poverty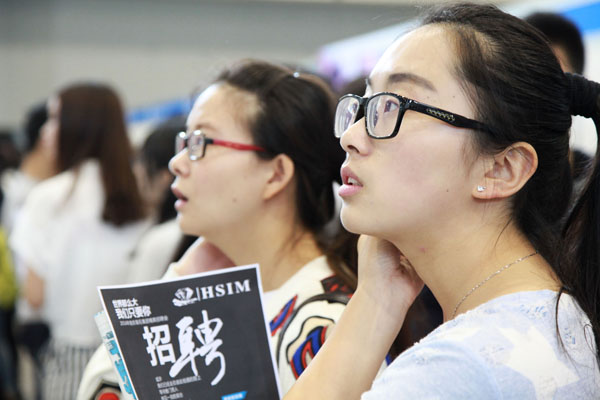 College graduates at a job fair in Nanjing, capital of East China's Jiangsu province, June 5, 2016 [Photo/VCG]
Some colleges in Yunnan province in Southwest China have, probably unintentionally, turned the application process for scholarships for poor students into a sort of competition. Beijing News commented on Monday:
Since when have university scholarships been a contest to see which students are the poorest?
Poverty is nothing to be ashamed of, but nothing to be proud of either. One of the elements used to appraise students applying for a scholarship is a public statement of the reasons for their applications. Presenting poverty in public so a student can win a scholarship is not appropriate. It is not a talent contest to see who is the best singer.
The poorest students are unlikely to be the best public speakers and may not excel in this sort of poverty competition. It may cause another form of injustice that some students may win grants because of some fabricated performance in these contests.
Poverty concerns human dignity, it should not be displayed in the window or displayed on the stage, especially as there are many people who despise the poor. Respecting the dignity of students should be a priority. The students should not have to expose their scars.
Wealth lists display success and glory, but poor lists can internalize the opposite for those unfortunate enough to be on them.