Documentary reaffirms resolve to fight corruption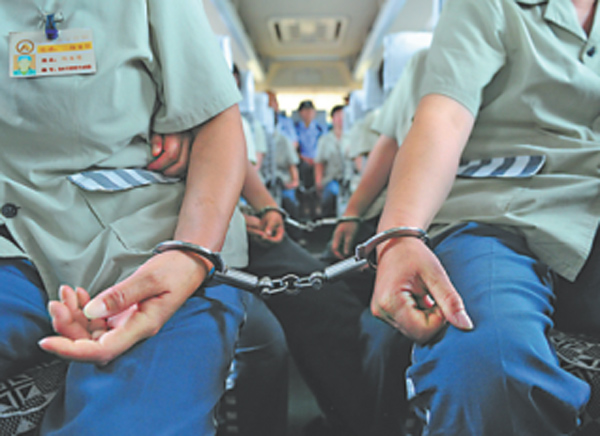 Criminal justice: Felons convicted of serious corruption would be prohibited from seeking shorter sentences, under a third reading of the draft amendment to the Criminal Law. The amendment aims to "safeguard judicial fairness". China Daily
A China Central Television documentary series, The Corruption Fight is Always Underway, has been popular viewing these days.
The title has derived from Party leader Xi Jinping's remark, "Anti-graft efforts are always underway", meaning they are continuous. The documentary has gained 37.9 million views on domestic video website v.qq.com, among the highest viewing figures over the past several days.
It is rare for such a documentary to enjoy such popularity nowadays. Compared with other popular programs, it features neither pop stars nor dramatic plots; its major characters are the officials in prison or disciplined for corruption, who share their stories with the audience.
Yet that's the uniqueness of the documentary: Supported by the Central Commission for Discipline Inspection, the country's top anti-graft watchdog, it presents exclusive interviews with the senior corrupt officials that have been netted in the anti-graft campaign. It is these exclusive interviews that have gained the documentary its nationwide popularity.
Some details of the cases of those interviewed have thus been made public for the first time. For example, Zhou Benshun, former Party chief of North China's Hebei province who was charged with corruption in October, led a luxurious life, dwelling in an extremely spacious mansion and having two housemaids and two chefs at the cost of about a million yuan ($148,390) in two years.
These details have made people aware of the importance of fighting corruption. People now understand how much damage corrupt officials can do to the economy, as well as how hard the disciplinary commissions at various levels work to fight corruption.