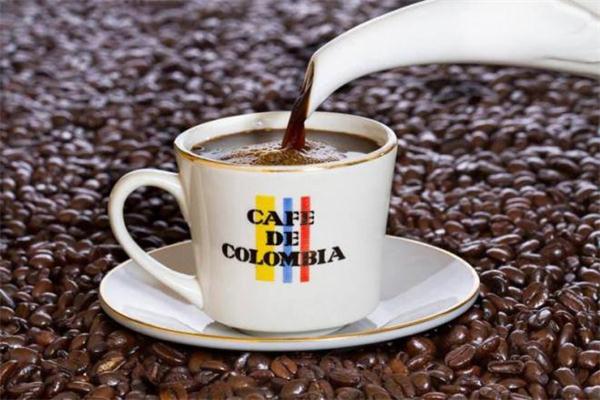 Colombian coffee. [Photo/Agencies]
Colombian coffee farmers in 1927 created a very insightful organization for sustainable inclusion of smallholders, aggregating around 500,000 farmers. In essence, this organization brought capacity to adapt to market changes in the coffee chain promoting value for the farmers and building global scale. There are many points we can learn from their experience, and I will address some of them in this story.
We can learn about good governance (very democratic and participative) and transparency through the structure and history of this organization. For educational purposes, they have training sessions for coffee experts in order to enhance knowledge and several other topics, and these are under a foundation named Manuel Mejia. For research there is an institute called CENICAFE (organizes events, scientific publications and others). The organization has risk management policies and financial sustainability with transparency - all the reports are available on the website - and linked to a recognized company, Deloitte, doing their reports
Café de Colombia has a strategic planning and management process prioritizing projects and a strong ethical code transmitting responsible practices in the coffee chain. They are organized in regional structures, with local departments and committees making it possible to reach farmers all over the country and to deal locally with local problems. Café de Colombia also has a clear positioning that shares consciousness, knowledge and enhances the pride of using Colombian Coffee. They created a coffee farmer mascot named Juan Valdez for marketing purposes. Nice videos can be seen on the web site.
In terms of products, brands, packaging and communication we learn from observing their ability to create and manage a global brand, Juan Valdez, and differentiate Colombian coffee from competitors, creating value. Juan Valdez also sells coffee cups, plates, milk recipients and sugar with creatively designed logos. Innovation is also seen with the development of new products, such as lattes, liquor, rum and other brand extensions and colorful packaging using the image of the farmer and farms, old houses and others.
In terms of communication, the brand uses different types of social media (Twitter, Facebook, Flickr, Youtube) and builds recognition among consumers and with positive impact in society and the environment. They also have training programs for baristas to be real communicators of Colombian Coffee and created a community, called friends, in a loyalty program, a real club of consumers which is expanding quickly. An amusement park in Colombia called Coffee Park helps to complete the Juan Valdez experience. They pay attention to details, and we know that marketing is all in the details.
Other learning points come from Juan Valdez's distribution channel strategy. Consumer experience in their coffee shops should be unique and build emotional ties. Café de Colombia sells through very different channels, from its own coffee shops in Malaysia, Kuwait, Latin America, North America to supermarkets in 19 countries and more than 3000 points of sale.
Channels also involve embassies in Colombia and other countries, selling in large companies' offices and in several restaurants. They are open to receiving investments through franchising and exports Colombian talents to work in these coffee shops. The Café de Colombia coffee shops are considered embassies of Colombian and Latin American people in several countries, being a place where people gather and enjoy, valuing the consumer experience.
Finally, the learning points in sustainability (social/people, environmental/planet and economic/profit) involve a clear strategy for cost reduction, risk mitigation, innovation, brand value and a healthier working environment bringing more productivity. Efforts in the area of rural education, social security and investments, income distribution (considered one of the five most important inclusion business models in the world), a program "free of alcohol and drugs", management of environmental resources with climate-smart coffee production, measuring carbon emissions, specific program for solid residues management and reuse of materials, linked to the trend of the circular economy.
A final question is, who should learn from these experiences? My experiences in public and private projects show that this valuable experience of the Colombians have important messages for other governments, to see how to help an organization or to stimulate the creation of these forms that can provide sustainable inclusion being able to move forward on their own. Messages are also given to other associations and cooperatives to benchmark their programs, projects, strategies and governance, how to capture and share value with vertical integration towards the final consumer using innovative marketing and sustainability strategies.
Colombian coffee has a story that I admire and use in my lectures and the reasons are the ones listed above. Congratulations!
The author is professor of strategic planning and food chains at the School of Economics and Business, University of Sao Paulo, Brazil (www.favaneves.org) and an international speaker. Author of "The Future of Food Business" and coordinator of 50 books published in 8 countries and in China, "The World on the Tongue".