Seneca (Expat in China)
Don't develop a tunnel vision towards MONEY! Be willing to GIVE before you TAKE. Your first job may not pay handsomely; you need to prove to your employer that you are worth the investment he or she has made by hiring you! Show some loyalty and stay; perhaps you can rise in the company's hierarchy!
Here's another tip for those who do not immediately find a dream job: think big. Think ahead. Think outside the box and learn things outside the classroom. Learn a trade, become a self-employed small business operator. You could be the next big competitor to Starbucks, McDonald's or IKEA. But you must do it, not hope that it will just happen...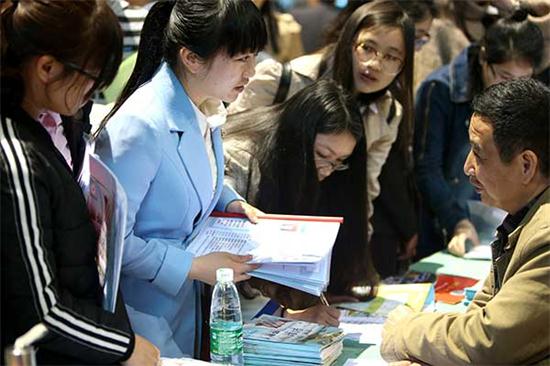 Graduates from normal universities in Hunan province interact with their potential employers at a job fair in Hengyang in March. [Peng Bin/For China Daily]