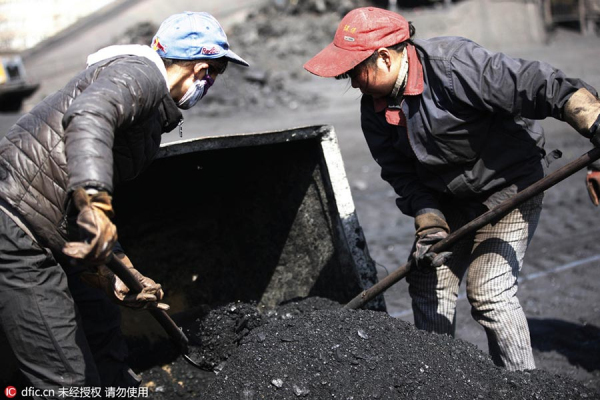 Female coal miners work at the Huaibei mine, East China's Anhui province, March 24, 2016. [Photo/IC]
A mining company in Langao county, Shaanxi province, Northwest China, which hadn't paid the wages of its 180 workers for months, took several representatives of the workers to court when the workers demanded the pay they were owed. The local court found them guilty of disturbing public order. Beijing Times commented on Thursday:
Usually when encountering disputes over unpaid wages that are mediated by the government, things tend to be resolved in favor of the workers. This time, however, the opposite has happened.
The reason for this undoubtedly requires investigation at a higher level, for although the situation is not clear, based on the available information the local government departments' treatment of migrant workers who have not been paid leaves room for improvement.
The rule of law is an important part of modern governance. For county-level governments, a rational approach to the perennial problem of migrant workers who have not received their wages is needed.
There has to be active communication and coordination, and the rights of migrant workers must be upheld.
Those involved in the case in Langao need to give a reasonable explanation of why the workers have still not received their pay and some of them have been victimized, otherwise the legitimacy of the local officials will be questioned.
The rule of law means resolving conflicts according to the law.