Smaug (US)
To me, it was the littering. People just throwing trash down in the street, it is one thing to throw an orange peel or an apple core into the bushes when one is out for a walk in the country, but another thing entirely to throw food wrappers down.
When I was visiting Guangzhou a few months ago, I noticed people just dropping their litter everywhere, but there aren't many trash cans, so not much choice. But then, I see a lot more people walking around cleaning up the streets in the early hours too.
In US cities, we have trash cans everywhere and only low class people litter. The people go and empty the trash cans, but generally do not pick up garbage from the street, so when people litter here, it stays around longer.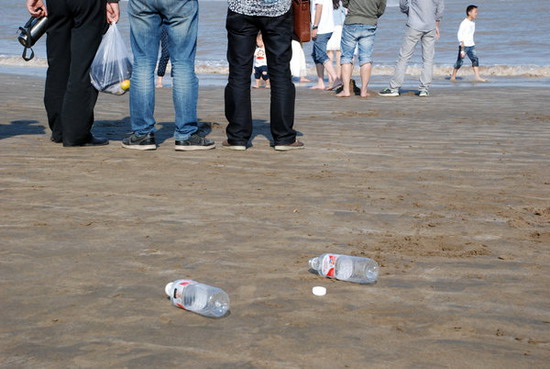 Bottles are discarded on a beach in Ningbo city, Zhejiang province, on Oct 1, 2012. [Photo/CFP]