Crazy things on wheels
I've seen queen sized mattresses, refrigerators, 50 kilo sacs of veggies and huge sculptures of styrofoam on bikes, going down the road. Three or four people, astride an electric scooter, trundling by. It seems that if it needs wheels, the common bike is good enough. Tie it on and make it work.
By contrast, biking in America is a dubious proposition everywhere except a few select cities. Even then, bikes are for people, not refrigerators. Cycling is more recreational than functional in America, for the most part.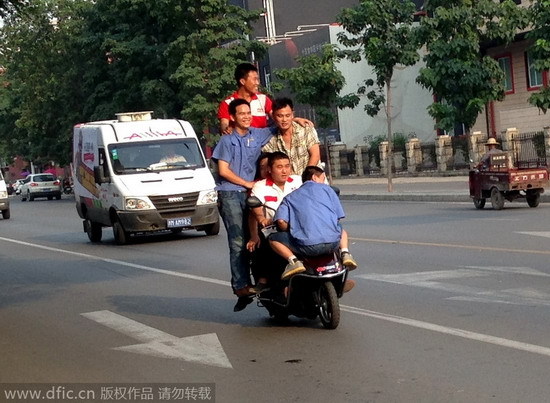 Six young men ride an electric bike on a road in Luoyang city, central China's Henan province, on June 22, 2014.[Photo/IC]