Low counter and furniture
I am tall, no doubt about that. When I came here, it took a long time to adjust to kitchen counters that hit me mid-thigh and couches that I have to crouch on rather that sit on. I've made my peace with tiny dining tables at restaurants too: now I automatically adjust my legs so that I can scrunch them under the table. Or, I sit sideways.
Without fail, every time I return to America, I exclaim over the countertops that are as high as my hip and sofas that I can fall into – instead of falling down on. Bathroom mirrors are another plus during stateside visits. Here, my mirror cuts the top of my head off unless I scrunch down.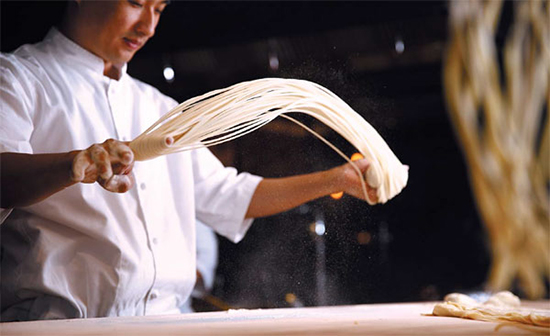 Hand-pulled noodles. Provided to China Daily