Editor's note: China is a vast country with an enormous variety of attractions to see and things to do. Our readers sum up the most famous to help foreign travelers plan their China tours. You're welcome to add to the list.
1. Walk the Great Wall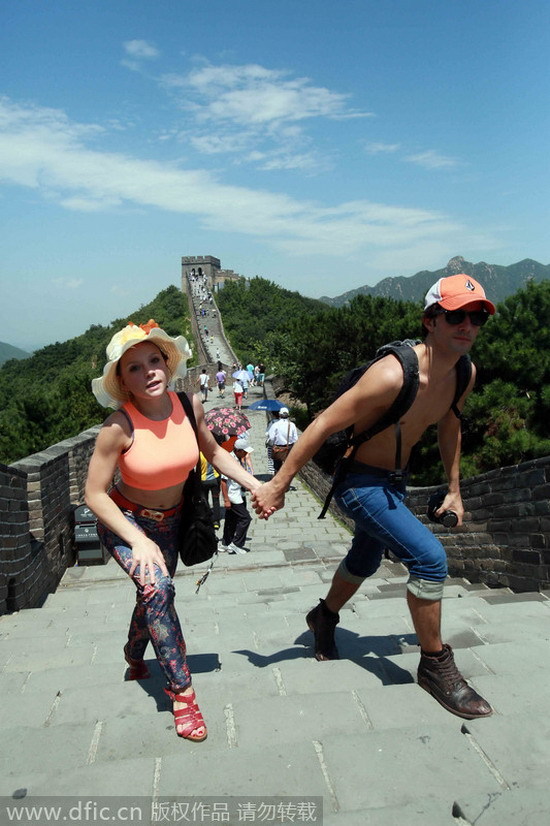 Foreign tourists visit the Badaling Great Wall under the scorching sun in Beijing, China, August 9, 2013.