Editor's note: Selling alcohol to someone under 18 is illegal in China, but it is not strictly enforced as a result of inadequate or insufficient supervision. Should there be a legal age for drinking alcohol? You're welcome to leave comments.
Jarek (Belgium)
In Belgium, the following rules are applicable: Strong alcoholic beverages can only be sold to those above 18. Age limit for buying or drinking beer or wine is 16.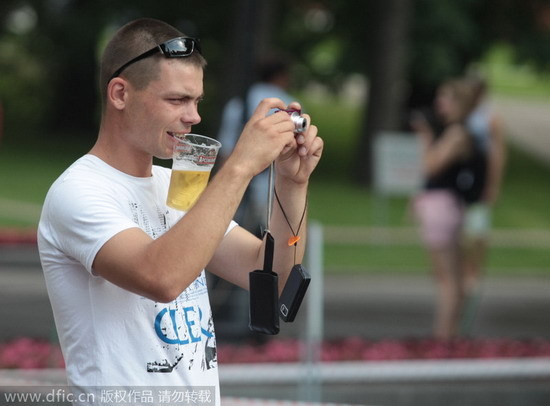 A young man drinking beer while taking pictures in Moscow, Russia, on July 27, 2011.