Editor's note: In China, where several generations once shared the same dwelling, adult children usually live with parents until they marry. Do you think it's acceptable for adult kids to live at home? Forum readers share their opinions. You're welcome to add yours.
Ratfink (Australia)
In the west children are now staying at home longer than previously. It's not uncommon to see kids staying until their 30s or until married. This is in part due to the ridiculous cost of housing in much of the developed world as well as exorbitant rates for house sharing or room rental, coupled with the fact that kids are often in so much debt after purchasing a car, paying for their education and splurging on non essentials such as the latest phones.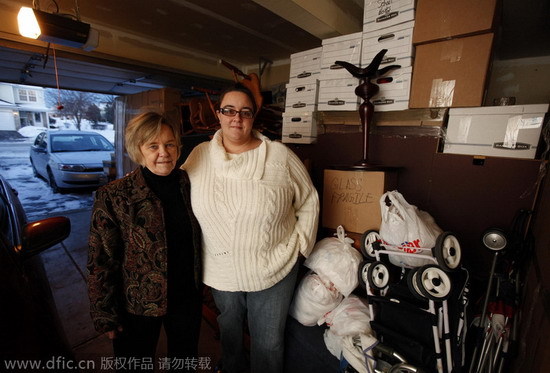 Faced with mounting credit card debt, Natasha Giraldo, 34, right, moved back in with her mother in Roselle, Illinois,one of the rising number of grown children living with their parents to help control spending.