Editor's note: China is already the world's second-largest economy, but few Chinese companies have built globally recognized brands or succeeded in establishing their names overseas. Why can't Chinese brands make it to the global market? You're welcome to leave your comments.
casseopeia (Thailand)
I actually began liking Chinese brands. I find that much more detail and care is put into making them...better quality at a better price. But Chinese people are not good at selling themselves and self-promotion. But be persistent. If you can't win any other way, then win because everyone else gave up. Take good care along the way. Like the saying goes, take care of the minutes and the hours will take care of themselves.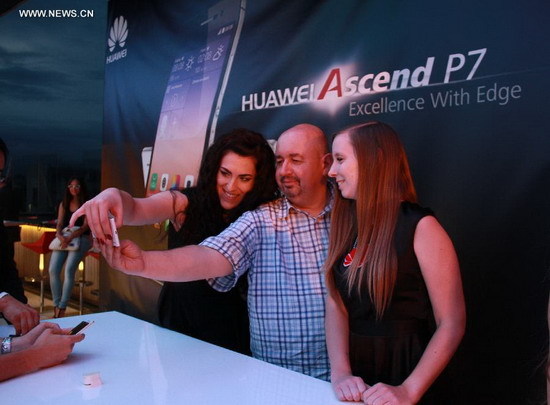 People take a selfie using an Acsend P7 smart phone during a presentation by Huawei Technologies Co. Ltd, a Chinese telecommunication giant, to introduce its latest flagship smart phone Ascend P7, in Ljubljana, Slovenia, on July 2, 2014. (Xinhua/Zhao Yi)