Editor's note: MichaelM, our blogger from the US who has visited 26 countries, offers his tips for survival as an expat. You're welcome to leave your comments.
1. Adapt, adapt, adapt.
You need to quickly find out what the local customs and laws are. Customs are sometimes more difficult to learn but you have to figure it out. When in doubt, don't do what you are questioning. Wait until you know whether it's the right thing to do or not.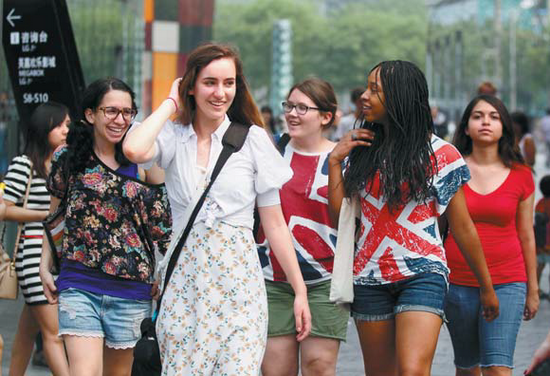 Sanlitun, in Beijing, is a popular destination for foreigners. [Photo/China Daily]